Misallocation of resources holds poor back
Says Nobel laureate Abhijit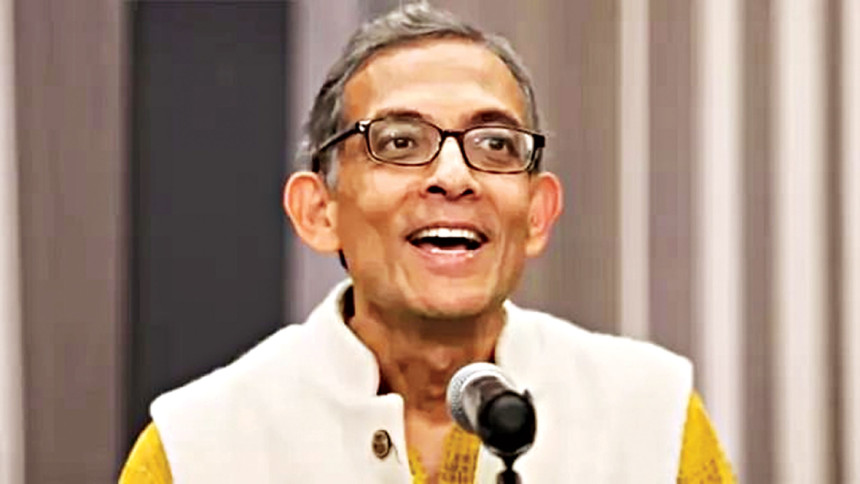 The poor too can contribute to the advancement of society if they are given education, skills and the opportunities to flourish, said Nobel laureate Abhijit Banerjee yesterday.
He said poor people had ability to work, but in most cases, they couldn't utilise their capacity because of their long and difficult struggle to survive.
"Many of the poor people could flourish in a big way, but they couldn't because of misallocation of resources," he said during a virtual discussion organised by The Business Standard (TBS) on the occasion of the newspaper's second anniversary.
In 2019, Banerjee along with economists Esther Duflo and Michael Kremer won the Nobel Prize in Economics, for their "experimental approach to alleviating global poverty".
Banerjee said many poor people had potential to do business and expand.
"If they could be identified and given scope, they could create jobs and lift many others out of poverty. Had they got the opportunity, the poor could have worked for the advancement of the society."
Opportunity also comes from wealth and social relation that the poor don't get.
"Many don't have the dearth of desire to change the fate. But it is not easy for them to cross so many barriers," added Banerjee, the fourth Bengali to win the Nobel prize.
Citing their study on Brac's programme on ultra-poor people, he said the objective was to create confidence of poor people so that they can do what they want to do.
"They were also given capital and some asset. And in regular intervals, a person would visit them to encourage them so that they feel confident that they can do."
"This inspiration is important. It is important to recognise them as human and encourage them." 
Banerjee said Bangladesh's GDP was growing and poverty would decline as a result of the growth.
Responding to a query whether poverty reduction is possible in systems other than democracy, he gave the example of the political unrest in Kazakhstan.
At one stage people begin to question the legitimacy of the government, he said.
He said excessive centralisation was a problem in India, saying it creates lack of accountability. "It is difficult to proceed without accountability."
Zahid Hussain, a former lead economist of the World Bank's Dhaka office, moderated the discussion. TBS Editor Inam Ahmed was also present.