Logistics firms irked by draft law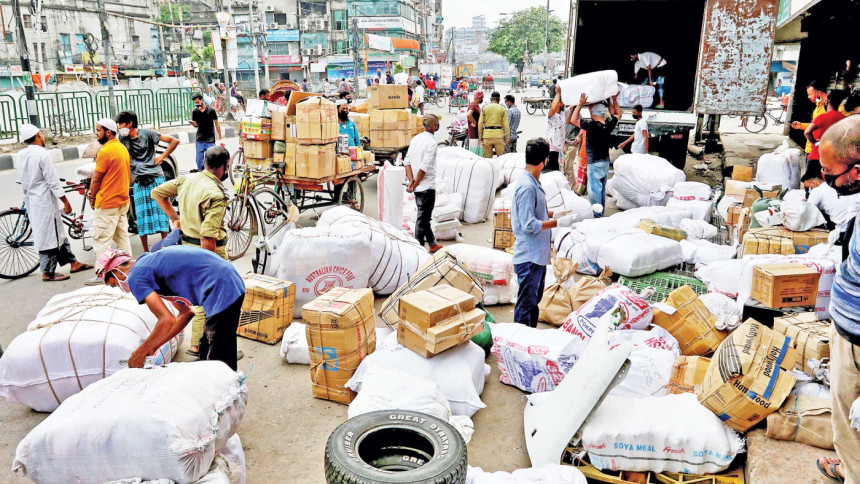 The government has formulated a draft law to regulate logistics companies, which will establish stiff control and impede growth in the industry, according to market players.
The draft law introduced monetary fines and prison terms for almost every infraction and enlists vindictive political statements as banned items.
As per the draft law, if the mailing operator is in violation of any provision of the proposed law, then any employee of said operator is liable unless they can prove that they were not aware of such violation.
The Posts and Telecommunications Division has drafted the law under the title "Mailing Operator and Courier Service Development and Regulatory Authority Law 2022".
The proposed law gives indemnity to acts committed by any official of the proposed authority that may negatively impact a courier company on good faith, meaning that aggrieved operators will not be able to file any civil or criminal suit against the official or authority.
Industry people say the courier service or logistics industry in Bangladesh is a booming one and therefore expressed concerns that it will be severely damaged if the law gets passed.
"There are harsh penalties in every violation and it will force the industry to close down," said Hafizur Rahman, president of the Courier Services Association of Bangladesh.
"Even the employees of courier companies have to prove that they are not aware of the violation. With such a provision, no one will be willing to join the industry," he added.
The draft even awarded punishments for accepting, transporting and distributing banned items, which include writings that are politically spiteful, hurt sentiments, insulting to a person, society or organisation.
If such writings are found in a digital device that is being shipped by a courier service, the courier company being employed could face administrative action.
"That means if any one sends books through us [courier companies], we have to go through those books to check whether they are violating these rules," said a top executive of an online courier service company on condition of anonymity.
"This is not commercially feasible," he added.
Tanjib-ul Alam, head of chamber at Tanjib Alam & Associates, said it the move goes against the saying "don't shoot the messenger".
"This is an arbitrary and capricious law," he added.
Citing how the proposed law states that aggrieved companies cannot file a case against the authority for any order, Alam said every citizen has the right to go to the high court division in the absence of an alternative remedy.
"So, despite the proposed law negating their rights to go to court, any company or person can go to the high court as the constitution provides them that right," he added.
Md Mohiuddin, chairman of the Mailing Operator and Courier Service Licensing Authority, said the law has just been drafted and is yet to be finalised.
"Now we will take the opinion of the public and stakeholders and make the appropriate changes if their demands are logical, then we will have an inter-ministerial meeting," he said.
The draft law will then be placed to the cabinet and after that, it will be sent to the law ministry for vetting before it goes to parliament.
"Due to absence of regulations, customers are not getting their rights while sending their products and so, we have taken this initiative to bring order to the sector and help boost it," Mohiuddin added.
Mustafa Jabbar, posts and telecommunications minister, said there is a scope to use such logistics channels to transport drugs and other anti-state materials due to the lack of regulations in this regard.
"We will have stakeholder meetings before finalising the law," he added.