Let restaurants reopen after Aug 5
Owners say 60,000 outlets at risk of permanent closure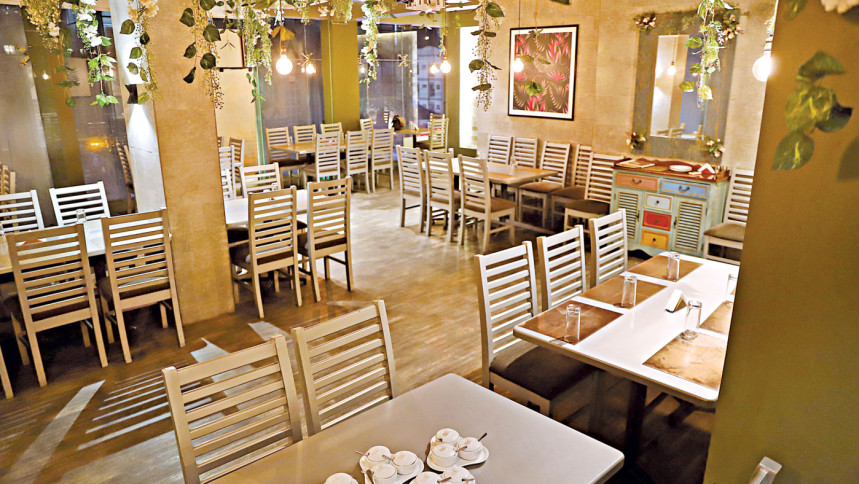 Restaurant owners have urged the government to allow their shops to reopen after August 5 as roughly 60,000 enterprises in the sector are at risk of permanent closure due to the ongoing Covid-19 pandemic.
The Bangladesh Restaurant Owners' Association (BROA) made this plea at a press conference held at the Dhaka Reporter's Unity yesterday.
At least two crore people that are either directly or indirectly employed by the sector have been leading miserable lives ever since the pandemic began in March last year, according to BROA Secretary General Imran Hasan.
Around 80 per cent of the country's eateries are closed amid the current nationwide lockdown that began on July 23. The situation was similar during the two-month lockdown last year.
"As a result, the sector lost thousands of crores of taka, forcing many to sell their assets to keep their businesses afloat," Hasan said.
"Please save us, many of us cannot run their business," he added. Over the past decade, the number of restaurants in Bangladesh soared amid increased demand for eating out.
The total number of restaurants rose 59 per cent to 4.36 lakh in 2019-20 from that a decade ago.
A survey by the Bangladesh Bureau of Statistics found that restaurants employed 22.8 lakh people as of 2019-20, up from 9 lakh a decade ago. "So, let us open the restaurants at half capacity if not in full-swing amid the pandemic," Hassan said.
He also urged for mortgage-free loans of Tk 20,000 crore at the lowest interest rate so that restaurants owners can run their business in the aftermath of Covid-19.
"No lender provides us with loans as the central bank has a directive not to provide loans to those who sell perishable products," said the BROA secretary general.
Besides, restaurants fall in the service sector, the employees of all local eating establishments should be given vaccines on a priority basis, he added.
The BROA wanted incentives for the workers of member companies which should be provided directly through their mobile phones. It also urged to launch a guideline for e-commerce take-away, parcel and online delivery food sellers and to monitor their activities.
The association also emphasised on the need to announce the sector as an industry considering its contribution in the national exchequer and boosting the tourism sector.
In the press conference, Gazi Md Osman Gani, president of the BROA; Khandaker Ruhul Amin, chief adviser of the BROA; Md Firoz Alam Sumon, first joint secretary general; and Syed Mohammad Andalib, organising secretary of the BROA, were present.