Kamal seeks written complaints from journos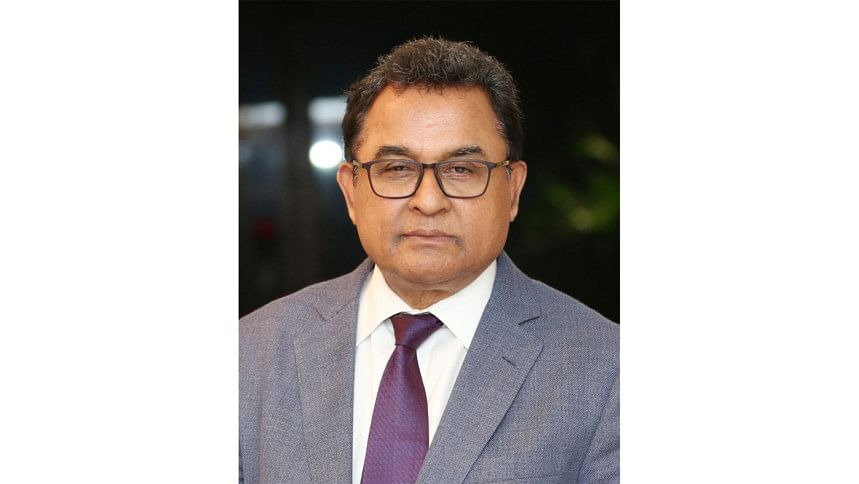 Finance Minister AHM Mustafa Kamal yesterday said he would look into alleged financial irregularities occurring at Islami Bank if journalists inform him about it in writing.
Kamal made this remark in response to a query by a journalist after inaugurating a digital system for simplifying the home loan application process for government officials.
On Monday, Bangladesh Bank began an investigation into Islami Bank Bangladesh Ltd for disbursing Tk 7,246 crore in loans to nine companies this year in a gross violation of banking rules.
Officials of at least 10 banks, including the managing director of Islami Bank, took part in yesterday's event as they are enlisted to disburse home loans among government employees.
An official of the finance ministry told The Daily Star that there was no discussion about the latest media reports on the alleged financial irregularities perpetrated at Islami Bank.
Islami Bank disbursed Tk 7,246 crore in loans to nine companies this year, grossly violating banking rules
The finance minister inaugurated the loan management system at his office at Bangladesh Secretariat, according to a press release.
Three categories of government officials are currently enjoying a home loan service, including teachers and employees of public universities and the University Grants Commission, the chief justice and judges of the Supreme Court, and government employees.
During the inauguration event, Kamal said once the loan application process is digitalised, applicants would be able to apply directly to the finance department.
Acknowledging delays in the process, the minister said it previously took a long time for an applicant to complete applications.
Besides, applicants did not even have any opportunity to know what the status of their application was or at what stage it was in.
"It is expected that such problems will be overcome if the loan application process is digitalised," he said.
On July 30, 2018, the government issued a policy titled "Housing Loan Policy-2018 through banking system for government employees".
The inauguration programme was chaired by Fatima Yasmin, senior secretary to the Finance Division.
Among others, Abdur Rouf Talukder, governor of Bangladesh Bank, Sheikh Mohammad Salim Ullah, secretary of the Financial Institutions Division, Md Nurul Islam, controller general of accounts, and Md Murshedul Kabir, managing director of Agrani Bank, were present.