IMF did not raise floor price issue: BSEC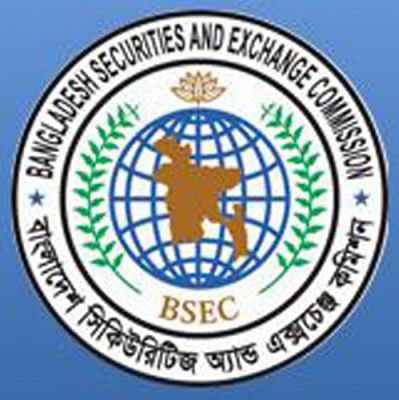 The International Monetary Fund (IMF) team did not raise the issue of lifting floor prices during its meeting with the Bangladesh Securities and Exchange Commission (BSEC) yesterday, said Mohammad Rezaul Karim, spokesperson of the regulator. 
In July, the stock market regulator set the floor price for each stock to halt the free fall of the market indices amidst global economic uncertainties.
The floor price was fixed on the basis of the average of the closing prices on July 28 and the preceding four days.
The floor price is the lowest price at which a stock can be traded. But the floor does not reflect the market realities since many stocks are supposed to fall amid deepening uncertainties at home and abroad and falling earnings. 
A 10-member IMF mission is in Dhaka on a 15-day visit to work out the conditions for a prospective $4.5 billion loan the government is seeking to deal with the balance of payments troubles stemming from the escalated import bills and declining foreign currency reserves.
Rahul Anand, mission chief for Bangladesh at the Asia and Pacific Department of the IMF, led the six-member team during the meeting with the BSEC.
BSEC Chairman Prof Shibli Rubayat-Ul Islam led the regulator's side.
After the meeting, Karim told reporters that there was no opportunity to talk about the floor price since the move was taken to develop the market and the IMF did not make any such recommendation.
"The issue was not discussed."
A rumour was spread in the market that the floor price would be lifted to secure the loan. The IMF has, however, insisted on automation in every sphere of the stock market as it will reduce time and costs for stakeholders.
It also asked about the steps the BSEC has taken to develop the capital market, Karim said.
Among initiatives, the BSEC has informed the IMF team that it has formed a capital market stabilisation fund, which was lauded by the mission as an innovative idea.
The fund has been set up using the undistributed and unclaimed dividends of listed companies to use it to safeguard the interests of the market and general investors.
The commission also talked about its initiatives aimed at introducing new products and commodity exchange and the mission expressed its interest to extend cooperation to the BSEC, Karim said.
The IMF has recommended creating a vibrant corporate bond market, especially sukuk and eco-friendly bonds as well as raising demand among investors.
"The IMF also said it is ready to help in creating a risk management infrastructure," Karim added.