Govt developing 10 export sectors to earn $1b from each
Says Tipu Munshi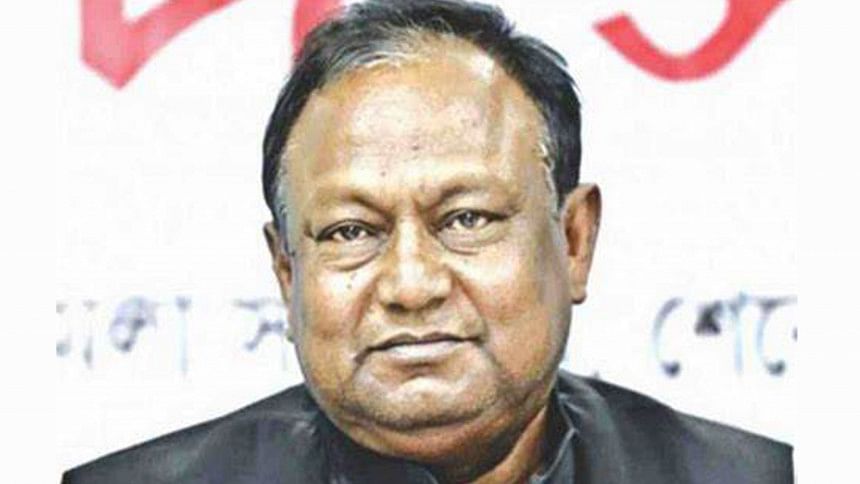 The government has been working to develop 10 sectors so that each of those can earn $1 billion through exports within the next couple of years, Commerce Minister Tipu Munshi said yesterday. 
Of the 10, four have already crossed the $1-billion mark so far, he said.
For instance, apart from garment items, export earnings from jute and jute goods and leather and leather products exceeded $1 billion, Munshi told a press briefing marking the inauguration of the 27th Dhaka International Trade Fair (DITF).
Despite gloomy global economic outlooks, Bangladesh will be able to achieve the export target at the end of the current fiscal year, the minister said while replying to queries of journalists at the press briefing in the fair venue.
Prime Minister Sheikh Hasina is scheduled to inaugurate the month-long DITF at Bangabandhu Bangladesh-China Friendship Exhibition Center at Purbachal in Dhaka today.
Some 331 stalls have been installed at the DITF, including 18 showcasing products of foreign companies.
Some 70 buses of Bangladesh Road Transport Corporation will ply between Kuril and the venue to facilitate movement of visitors. The fare is fixed at Tk 35 per passenger and there is a 50 per cent discount payments through bkash, said the minister.
If necessary, the number of buses will be increased to 150, he said.
The entry fee has been fixed at Tk 40 for adults and Tk 20 for children and no charge is applicable for freedom fighters and differently able persons, he said.
Punitive measures will be taken against any company found cheating customers and a complaint centre will be in operation to maintain discipline at the venue, said Munshi.
Last fiscal year, export earnings stood at $61 billion although the target was much lower. This fiscal too, it is possible to achieve the target of $67 billion as exports are rebounding now, he said.
Last year some Tk 200 crore was earned from the DITF, he said, adding that this year more was expected to be earned as now there was no apprehensions over Covid-19.
Senior Commerce Secretary Tapan Kanti Ghosh said the new venue has been built at a cost of Tk 1,300 crore and now expansion work was ongoing.
The commerce ministry and Export Promotion Bureau has been holding the DITF since 1995. AHM Ahsan, EPB vice-chairman, was present at the briefing.