Gold price falls for first time in nearly 4 months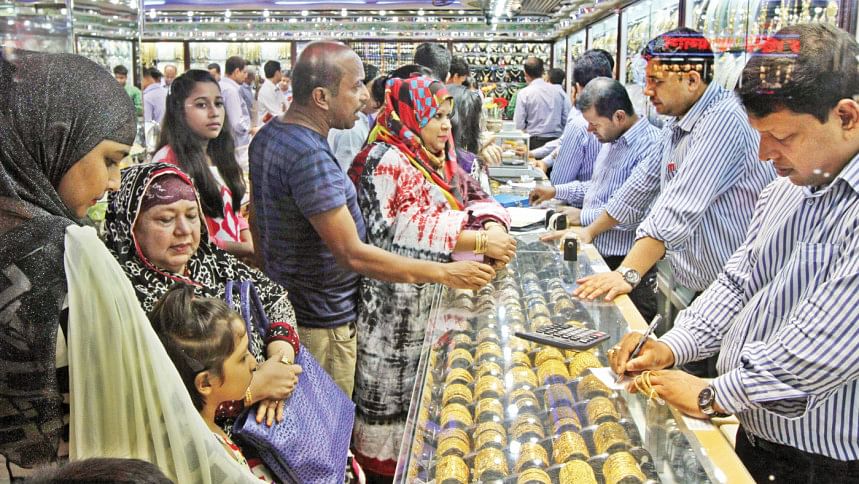 For the first time in more than three months, Bangladesh Jewellers Samity (Bajus) yesterday reduced the price of gold by 1.24 per cent or Tk 1,166 per bhori in line with a fall in the price of the precious metal in the local market. 
From now on, the price of one bhori of 22-carat gold (11.664 grammes) will be Tk 92,263, said Bajus in a press release yesterday.
The association had been hiking the price of gold for over three and a half months since October 24, 2022 when it last slashed the price of the metal, popularly used by people of all walks of life in the form of ornaments.
The new price will come into effect from today, said MA Hannan Azad, chairman of the Bajus standing committee on fixing and monitoring prices.
In mid-January this year, the Bajus hiked the price of gold to Tk 93,429 per bhori, the highest so far in the country's history.