Global telecom infrastructure industry getting ready for 5.5G
The technology promises ten-times faster performance than 5G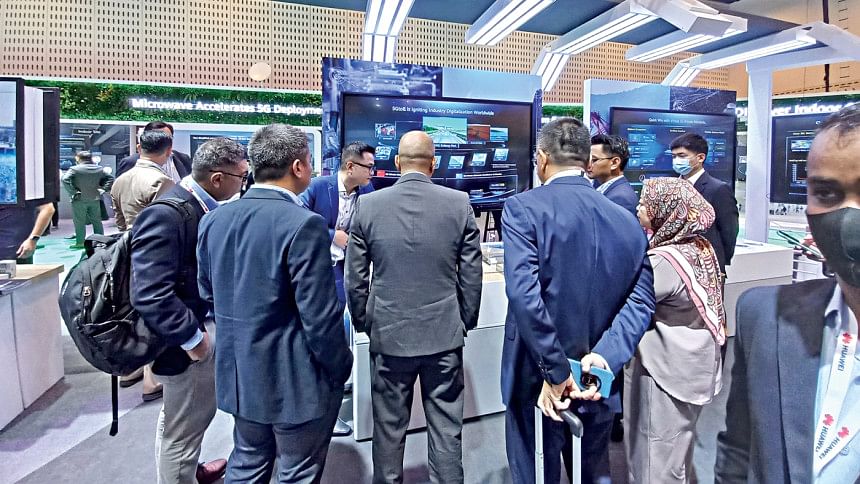 The telecom infrastructure industry is bracing for the technology of the future as it has already made significant progress in this regard and is ready to make the leap to 5.5G, which promises ten-times faster performance than 5G.
Experts at Huawei's Global Mobile Broadband Forum in Bangkok said the next milestone of 5.5G will deliver 10 Gbps experiences, supporting hundreds of billions of connections.
"Through concerted efforts, the industry has made significant progress and is ready to make the leap to 5.5G," said David Wang, Huawei's executive director of the board and chairman of ICT Infrastructure Managing Board.
"So, all industry players should prepare on all fronts," he added.
After two years of concerted efforts across the industry, 5.5G has seen huge progress and three things have become clear.
First, the standardisation of 5.5G has been initiated and is on the right track, making it more than just a vision.
Second, the industry has made breakthroughs in key technologies for 5.5G, and ultra-large bandwidth and ELAA can now deliver a 10 Gbps experience.
Third, the industry has a clear vision for the IoT landscape.
Three types of 5.5G-enabled IoT technologies supported by 5.5G, namely NB-IoT, RedCap, and passive IoT, are developing rapidly and will support numerous IoT connections.
"The communications industry is constantly evolving and 5.5G has been kicked into high gear. Looking ahead, our task is to tackle these five new areas -- standards, spectrum, products, ecosystems, and applications. Together, let's stride to 5.5G and build a better, intelligent world," Wang said.
First, the industry needs to set standards and promote key technological research. Standards steer the mobile communications industry and will guide the 5.5G industry forward along a clearly defined path.
Wang then said the second task would be to prepare more spectrum for ultra-large bandwidth. The industry needs to fully utilise sub-100 GHz resources to build ultra-large bandwidth as millimetre wave is a key frequency band for 5.5G.
In addition, operators will have to acquire over 800 MHz of spectrum from this band if they are to realise 10 Gbps experiences. Meanwhile, 6 GHz is also a potential ultra-wide band for 5.5G.
But to prepare for 5.5G with mature networks, the right devices, and chips are also needed.
Both the networks and devices need to be upgraded to deliver 10 Gbps experiences, according to Huawei, which is the leading network device provider for 5G and beyond.
"This thriving ecosystem will better address digital requirements in all scenarios. Take the 5.5G-enabled IoT ecosystem for example," Wang said.
Operators and equipment vendors will need to improve plans for 5.5G networks in order to better connect both people and things while device vendors must adapt costs and modular capabilities to application scenarios.
Besides, industry and app developers will need to act immediately to start incubating new apps, he added.
As the spectrum, products, and ecosystem mature, 5.5G will become a reality, allowing even more applications to emerge.
Multi-sensory interactions will transform the way we communicate. Intelligently connected vehicles are set to become a third mobile space and see wide adoption while intelligent connections across industries will lead to the dissolution of information silos and driving industrial upgrades.
"A new generation of innovative applications is emerging, and our vision for the intelligent world is becoming clearer," Wang said.
So, all industry players need to work together toward the exploration and creation of these applications, he added.
The Global Mobile Broadband Forum 2022 is being hosted by Huawei together with its industry partners GSMA and GTI.
This annual forum gathers mobile network carriers, vertical industry leaders, and ecosystem partners from around the world to discuss how to make 5G a commercial success and other hot topics like green development, intelligence, and 5G evolution.