Fuel price hike pulls down stocks, turnover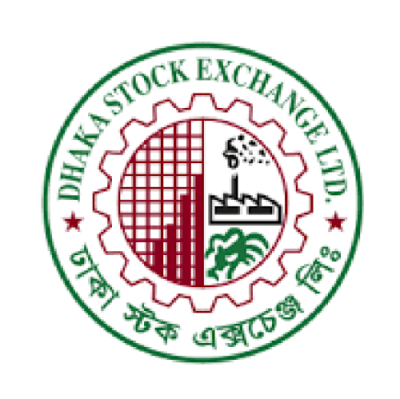 The domestic stock market yesterday suffered declines in share value and turnover as investors fear that the recent hike in fuel prices will have a negative impact on listed companies.
The DSEX, the benchmark index of the Dhaka Stock Exchange (DSE), plunged by 45 points, or 0.71 per cent, to close the session at 6,258.
On Saturday, the government raised the price of diesel and kerosene by 42.5 per cent and petrol and octane by 51.1 per cent and 51.7 per cent respectively, in order to help state-run Bangladesh Petroleum Corporation, the lone importer, refiner and supplier of petroleum products in the country, cut losses.  
Investors are concerned that the increase in fuel prices will have an adverse effect on the profit of listed companies as it will drive up their operating costs, according to a stock broker.
Similarly, the fuel price hike will have serious implications on soaring inflation and so, the overall economy will be impacted.
"That's why most investors entered a selling spree," he added.
Meanwhile, daily market turnover dropped to Tk 1,083 crore from Tk 1,117 crore the previous day.
The stocks have extended their losing streak for a second session amid concerns over the fuel price hike, International Leasing Securities said in its daily market review.
Jittery investors converted their investments into cash in fears that the growing price of necessities driven by increased fuel costs may raise overall inflation by end of the year, it added.
Among the sectors, services rose 1.7 per cent and ceramics gained 1 per cent while financial institutions dropped 1.5 per cent, and food and allied fell 1.4 per cent.
Investor activity was mainly focused on the textiles sector, capturing 24.8 per cent of the day's total turnover, followed by miscellaneous (10.7 per cent) and pharmaceuticals (10.1 per cent).
Meanwhile, both the DS30, the blue-chip index, and DSES, the shariah-based index, lost 21.97 points and 8.60 points respectively.
Of the total 380 issues traded, 211 declined, 103 advanced, and 66 remained unchanged.
Coppertech Industries topped the gainers list, rising 9.78 per cent, while SK Trims, BD Thai Food and Beverage, Golden Son, and Sea Pearl Beach Resort and Spa also rose significantly.
Olympic Industries shed the most, eroding 6.8 per cent, while FAS Finance, Fareast Finance, International Leasing and Financial Services, and Mutual Trust Bank were also in the top losers list.
Beximco Ltd became the most traded stock with shares worth Tk 80 crore changing hands followed by Malek Spinning Mills, Coppertech Industries, Olympic Industries, and Intraco Refueling Station.
The Chittagong Stock Exchange (CSE) also fell yesterday. The CASPI, the all share price index of the port city bourse, dropped 96 points, or 0.52 per cent, to close the day at 18,438.
At the CSE, 91 stocks advanced, 121 fell and 61 were unchanged.