Fuel price hike lifts energy stocks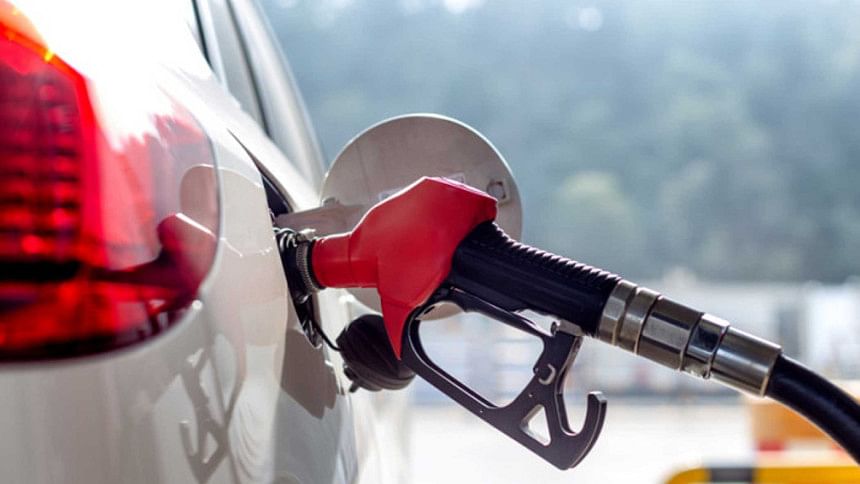 Stocks of fuel distributors and marketers Padma Oil Company, Meghna Petroleum, Jamuna Oil Company and Intraco Refueling Stations rose yesterday after the government increased prices of fuel in the range of 41 per cent to 51 per cent amidst a drop in the benchmark index of the Dhaka bourse.  
Stocks in Bangladesh dropped after five trading days as activities of institutional sellers surpassed that of individual buyers.
The DSEX, the benchmark index of the premier bourse in Bangladesh, edged down 8 points, or 0.13 per cent, to close at 6,304.
However, turnover increased to Tk 1,190 crore from the previous day's Tk 1,117 crore.
Among the state-run entities, stocks of Padma Oil Company rose 2.49 per cent to Tk 214, Meghna Petroleum 1 per cent to Tk 204 and Jamuna Oil Company 2.66 per cent to Tk 173 while privately run Intraco Refueling Stations' stocks soared 8 per cent to Tk 37.5.
Investors are hoping for profits of the fuel distributors to increase, so they were buying those stocks, said a stock broker preferring anonymity.
Though the overall market was undergoing a falling trend, these stocks rose, he said.
The stocks broke a gaining streak of five consecutive trading sessions as the government increased fuel prices in the range of 40 per cent to over 50 per cent, said International Leasing Securities in its daily market review.
Investors were active on both sides of the trading fence as some booked profits from the recent market rise while others took to participating as the central bank published a circular regarding exposure issues, it said.
Investors' activities were mainly focused on the textile sector, which accounted for 25 per cent of the day's turnover, followed by pharmaceuticals (12.1 per cent) and miscellaneous (11.4 per cent).
The Sea Pearl Beach Resort & Spa topped the gainers' list, rising 9.96 per cent. Rangpur Dairy & Food Products, The Peninsula Chittagong, Pacific Denims and Intraco Refueling Stations also rose significantly.
Hwa Well Textiles (BD) shed the most, eroding by 5.88 per cent. Delta Life Insurance Company, Savar Refractories, Islami Insurance Bangladesh and Ambee Pharmaceuticals were also in the list of those suffering losses the most.
Beximco became the stock to be traded the most, with shares worth Tk 101 crore changing hands, followed by Intraco Refueling Stations, LafargeHolcim Bangladesh, Malek Spinning Mills and Queen South Textile Mills.
Chittagong Stock Exchange (CSE) also fell yesterday. The CASPI, the all-share price index of the port city bourse, dropped 5 points, or 0.03 per cent, to 18,534.
At the CSE, 112 stocks advanced, 120 fell and 49 remained unchanged.