Forex reserves fall below $34b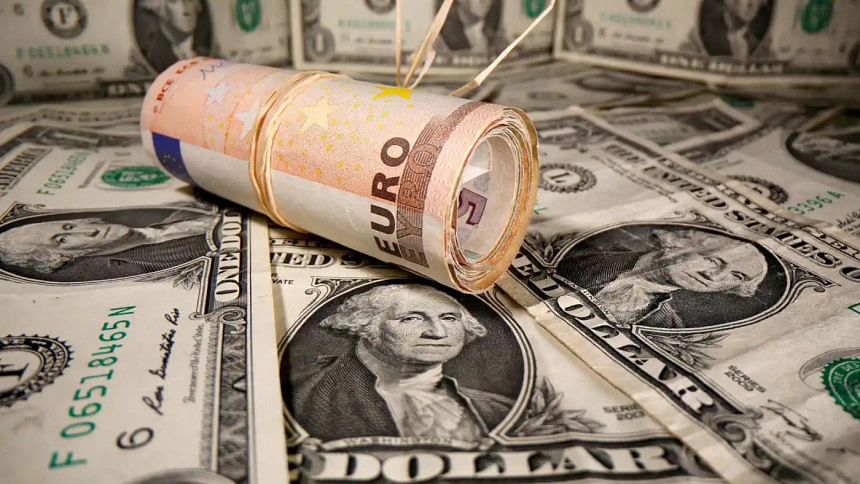 Bangladesh's foreign currency reserves slipped below $34 billion yesterday after the central bank sold $71 million on the interbank market to help banks clear import bills, said a Bangladesh Bank official.
After the sale, the reserves came to stand at $33.86 billion.
Since July 2022, the central bank has sold around $6 billion on the interbank market to contain the volatility amidst a shortage of the US dollar as import payments ended up being higher than export earnings and remittance inflow.
Exports edged up only 7 per cent year-on-year to $16.85 billion in the July-October period of 2022-23, according to the Export Promotion Bureau.
Remittances increased 2 per cent year-on-year to $7.19 billion in the four months to October.
The central bank is yet to release the import data for October. In July-September, Bangladesh's imports grew 11.7 per cent year-on-year to $19.34 billion.
The reserves are falling because of the escalated import payments amid higher global commodity prices fuelled by the Russia-Ukraine war and the strained global supply chain.
The reserves have fallen from $39.06 billion in August to less than $34 billion now. It was $44.9 billion on November 23 a year ago, BB data showed.
Amid the dollar crunch, the taka has lost its value by 24 per cent against the US dollar over the last one year.