Experts for making mobile tower sharing mandatory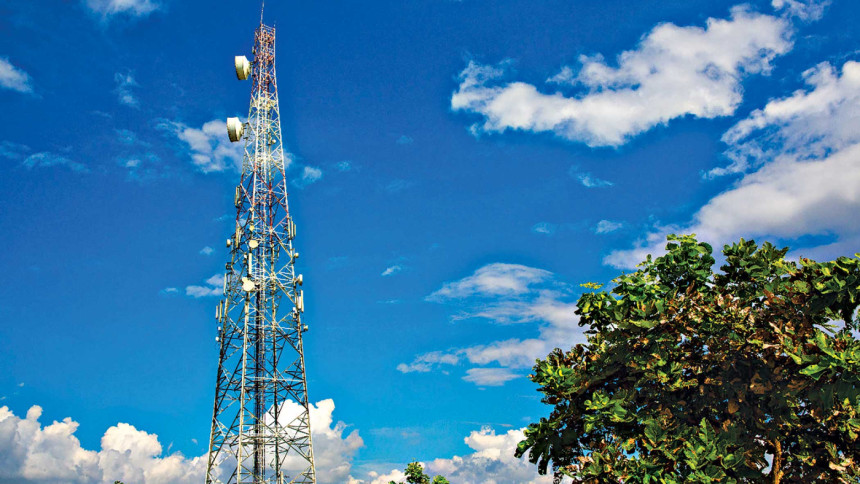 Mobile subscribers are being deprived of quality services as operators remain reluctant to share their tower infrastructure even though relevant policies have been in place for years, according to experts.
Network providers are unwilling to share their cell towers, known as base transceiver stations (BTS), mainly due to their drive to stay ahead in the competition, they said.
The comments came yesterday at a roundtable, styled "Challenges in Infrastructure Sharing for the Development of Network", organised by Telecom Reporters' Network Bangladesh (TRNB) at the BRAC Center Inn in Mohakhali, Dhaka.
There are two policies regarding the sharing of network infrastructure -- the Amended Guidelines for Infrastructure Sharing, and Regulatory and Licensing Guidelines for Issuing Licence for Tower Sharing in Bangladesh -- which have been in place since 2011 and 2018 respectively.
Discussants at the roundtable said making it mandatory for operators to follow both policies would ensure maximum utilisation of network facilities, opening an opportunity to save huge amounts of electricity at the same time.
Besides, the quality of services would be comparatively better, they added.
"Tower sharing among operators has reached just 17 per cent over the last 25 years," said TIM Nurul Kabir, a telecom analyst who presented the keynote paper.
"As such, about 20,000 towers owned by operators are still not being shared," he added.
Currently, Robi Axiata is sharing 30 per cent of its own towers, Grameenphone 18 per cent and Banglalink 17 per cent.
Kabir went on to say that tower management requires large amounts of electricity, which puts pressure on the country's fuel supply.
"So, unplanned towers are having long-term effects on the environment," he said.
Kabir added that tower sharing should not be mandatory in any standard telecommunication system but it is a must in Bangladesh considering the ongoing imbalance in the local telecom market.
With this backdrop, Telecom Minister Mustafa Jabbar urged network providers to hand over their towers to BTS operators so that all of them can use these infrastructures, enabling customers to receive higher quality services.
"This would reduce the large investments telecom companies have to make in setting up such infrastructures as well," he said.
He then advised network operators to improve their service quality unless they want to lose their market share.
"If you can't maintain the quality of service, you will suddenly fall as there is no alternative to increase the service quality," he added.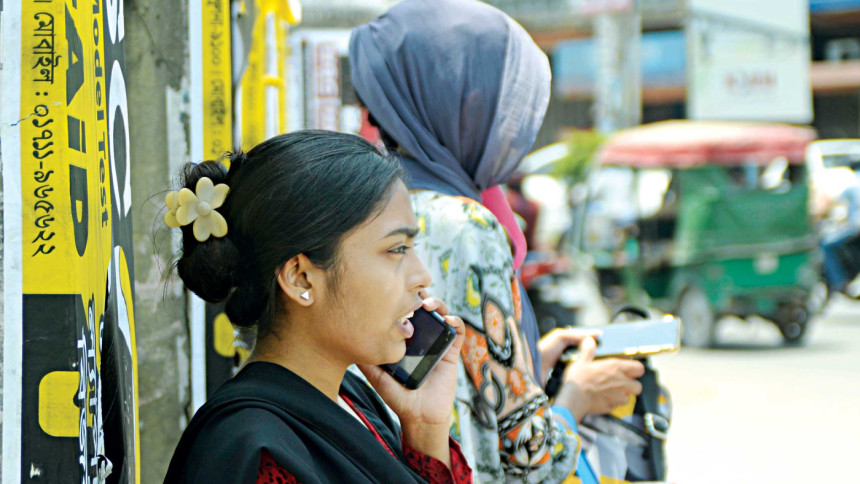 Jabbar also said active tower sharing is essential for ensuring smooth digital services as passive sharing does not offer significant benefits in this regard.
Shyam Sunder Sikder, chairman of the Bangladesh Telecommunication Regulatory Commission (BTRC), said they are taking initiatives to speed up tower sharing.
"Mobile network operators should not only focus on expanding their business, they should also ensure better quality of service," he added.
However, infrastructure sharing is not only limited to cell towers.
"All telecom companies should come forward in sharing their respective infrastructures, such as fibre optic cables, for ensuring optimal service quality," said Hossain Sadat, senior director of corporate affairs at Grameenphone.
"Under the BTRC's prudent guidance, we all need to collaborate in accelerating the sharing of our respective infrastructures to help the government realise its vision of a smart Bangladesh," he added.
"Grameenphone, being a tech service provider, always welcomes industry consultation towards formulating business friendly frameworks and further enhancing customer experience."
Taimur Rahman, chief corporate and regulatory affairs officer at Banglalink, said tower sharing should be immediately made compulsory for all operators, especially considering the current energy crisis.
"If we can cooperatively share infrastructure, electricity and other energy will be properly utilised," Rahman added.
Anamika Bhakta, an executive vice president of Robi Axiata, said tower sharing could help ensure faster rolling out of services, benefiting customers greatly in the process.
Rashed Mehedi, president of TRNB, and Masuduzzaman Robi, general secretary, also spoke at the event.