Cut registration fees on flat sales
Realtors demand as fair begins in Ctg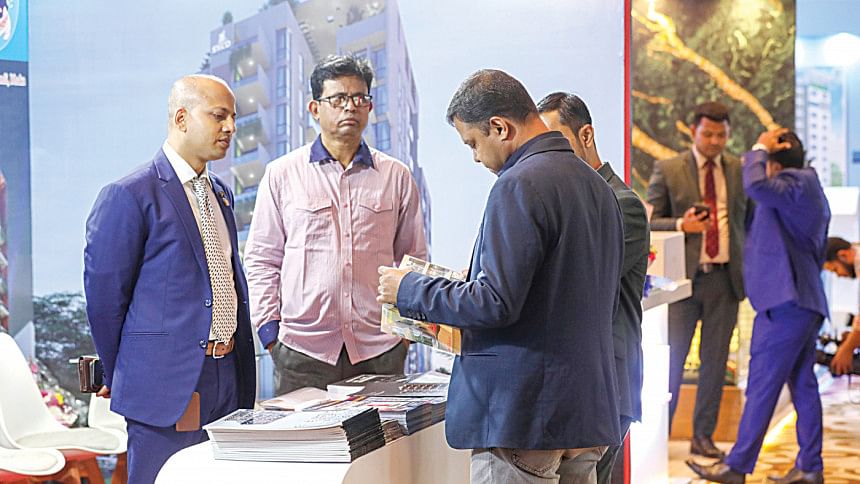 Real estate businesses have urged the government to reduce registration fees on apartment sales and cut taxes on registration of second hand or used flats to give a boost to the sector.
Money laundering through real estate business would stop if a secondary market can be created for the sector where the registration fee will be nominal, they said.
They spoke at the inaugural ceremony of a four-day housing fair styled 'REHAB Chattogram Fair 2023' at the Radisson Blu Chattogram Bay View hotel yesterday.
The Real Estate and Housing Association of Bangladesh (REHAB) organised the show for the 15th time in the port city.
The Chattogram Development Authority (CDA) should be more vigilant so that the developer firms abide by the building code properly during housing constructions in the port city, Land Minister Saifuzzaman Chowdhury said after opening the fair as the chief guest.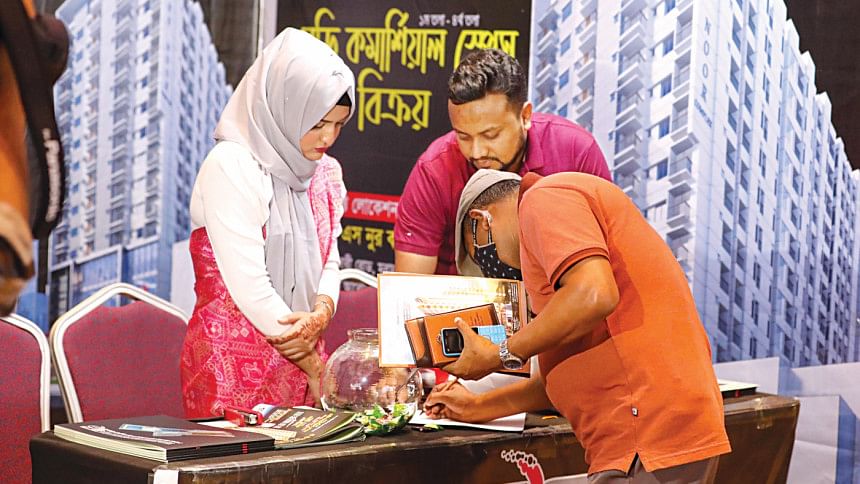 Criticising the real estate firms for their practice of deducting 20-30 per cent of space in the name of common area from the announced size of the sold apartment, the minister said: "This is unfair."
He urged the developer firms to come with more creative apartment projects having spaces for refreshment and physical activities.
REHAB Vice President Md Abdul Kauiam Chowdhury, who is also the chairman of REHAB Chattogram's regional committee, said currently around 250 firms are engaged in real estate business in Chattogram but only 79 are members of REHAB.
There are complaints against many developer firms that they either make long delays in handing over apartments or use low quality construction materials, Chowdhury said.
"On such complaints, we can take action against member firms only."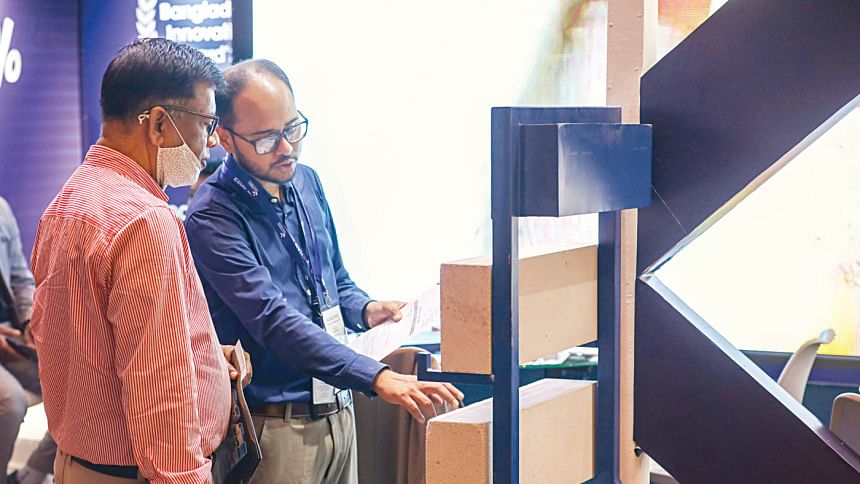 He urged the Chattogram City Corporation (CCC) mayor and CDA chairman to take steps to make it mandatory for all real estate firms to be member of REHAB as part of efforts to cut irregularities.
CCC Mayor Rejaul Karim Chowdhury, CDA Chairman Jahirul Alam Dobhas, Chittagong Chamber of Commerce and Industry President Mahbubul Alam and REHAB Vice chairman Kamal Mahmud spoke at the ceremony.
Forty-eight firms, including renowned real estate firms from Dhaka and Chattogram, building material firms and financial institutes, took part in the fair occupying 61 stalls.
Two firms are gold sponsors of the fair and 17 real estate firms are co-sponsoring it while the entry fee is fixed at Tk 50 for single entry and Tk 100 for multiple entries.
The fair would remain open from 10am to 9pm every day.