Barvida urges Mongla port not to hike rent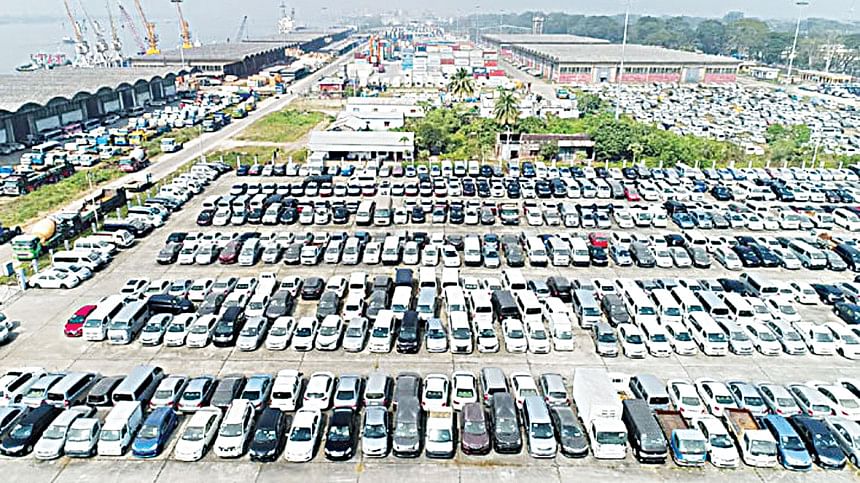 The Bangladesh Reconditioned Vehicles Importers and Dealers Association (Barvida) has urged the Mongla port authority not to increase the rent for keeping imported vehicles on the port premises amid the ongoing economic slowdown.
They made this demand in a meeting with the port chairman, Rear Admiral Mohammad Musa, at his office yesterday.
Currently, business is not going well as sales are down in the face of higher US dollar prices and difficulties in opening letters of credit (LCs), said Barvida President Habib Ullah Dawn.
The rent was increased a year ago and a further rise would inflate vehicle prices and decrease sales, he added.
He then thanked the port authority for ensuring a security system and operating a joint inventory at the port to prevent vehicle parts from "going missing".
The association also emphasised on ensuring the quick dredging of Pashur river so that ships with large draft could bring in vehicles as imports have been increasing after the inauguration of Padma Bridge.
The association said 70 per cent of the vehicles imported by Bangladesh come through Mongla port, the country's second largest seaport.
Reconditioned car imports surged by more than 75 per cent year-on-year in the July-October period despite ongoing economic uncertainties and government efforts to discourage the purchase of luxury items from abroad.
Dealers imported 8,628 vehicles, mostly sedans and microbuses, between July and October, while it was 4,923 units during the same period last fiscal year, showed data from Barvida.