Bangladesh Lamps declares 20% cash, 7% stock dividends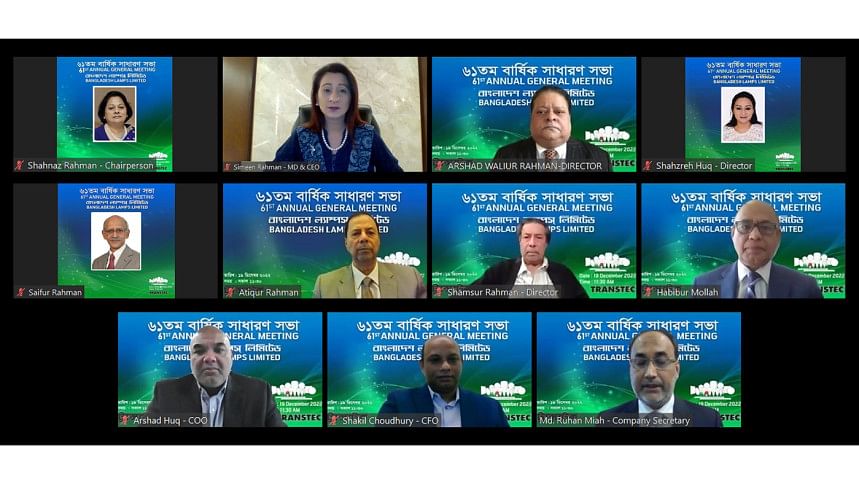 Bangladesh Lamps Limited, an authorised manufacturer and distributor of TRANSTEC lighting products, including smart LED bulbs and tube lights, organised the 61st annual general meeting of the company on Monday.
Shahnaz Rahman, chairperson of the company, virtually presided over the meeting. Simeen Rahman, managing director and chief executive officer, conducted the meeting, said a press release.
A large number of shareholders attended the meeting.
The shareholders declared 20 per cent cash and 7 per cent stock dividends for the year that ended on June 30, 2022. The meeting approved, among others, the annual report and financial statements of the company for the financial year.
Arshad Waliur Rahman, Shahzreh Huq, Saifur Rahman, Atiqur Rahman, Shamsur Rahman, directors of the company, Md Habibur Rahman Mollah, independent director, Arshad Huq, chief operating officer, Mohammed Shakil Choudhury, chief financial officer, and Mohammad Ruhan Miah, company secretary, attended the meeting.