POWER SAVING
Adopt new staggered weekends
Govt asks industrialists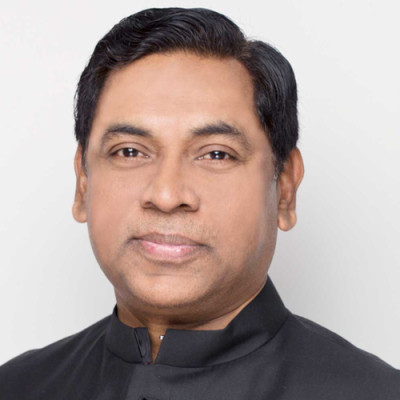 In a desperate move the government yesterday instructed all businesses and industries to adopt staggered weekends that would be designated for their respective zones to continue running production whilst saving electricity to reduce power cuts. 
Businesses and industries have been running seven days a week for long ignoring a previous government-formulated staggered weekend schedule dividing the country into zones, such as Sunday for Ashulia and Monday for Savar.
Nasrul Hamid, state minister for power, energy and mineral resources, passed the new directive at a meeting with top business association leaders at his secretariat office in Dhaka.
The state minister called the meeting to cite reasons for a recent fuel price hike and discuss how businesses could cope with it.
The leaders were of the Federation of Bangladesh Chambers of Commerce and Industry (FBCCI), Bangladesh Garment Manufacturers and Exporters Association (BGMEA) and Bangladesh Knitwear Manufacturers and Exporters Association (BKMEA).
"A weekly zone-wise shutdown schedule of factories was made public earlier. However, we did not follow this for many years," admitted BKMEA Vice-President Fazlee Shamim Ehsan, who was present at the meeting.
"From now we will follow this new instruction," he told The Daily Star.
Ehsan, however, said the state minister did not specifically state what the new schedule was and when it would come into effect.
He said the leaders had asked whether the power situation would improve once the staggered weekends were introduced and the state minister had replied that he could not give any guarantee on reducing power cuts.
However, Hamid said the country would be able to save 490 megawatts of electricity in a day if industries followed the weekly shutdown schedule.
The state minister said the textile mills which were run by gas would not come under the purview of the staggered shutdown schedule.
Md Shahidullah Azim, acting BGMEA president, who was also present at the meeting, said the garment sector was ready to follow this government instruction.
However, it is good that the gas supply to textile mills will remain uninterrupted, he said.
Mostofa Azad Chowdhury Babu, senior vice-president of the FBCCI, who led the business chamber's team, said the state minister claimed that the power situation may improve from October as the government was taking different measures.
"We want uninterrupted power supply," Babu said, adding that running industrial units with high-priced fuels was very difficult as businesses were already facing a number of troubles.
Responding to a question, the state minister said the government increased the prices of fuels to reduce the burden of subsidies.
Asked, FBCCI President Md Jashim Uddin said businesses do not think it was right for the government to suddenly raise fuel prices by such a big margin as they would lose competitiveness both in domestic and international markets.
If the price hike was 15 per cent, the FBCCI would have welcomed the decision, but it is more than 50 per cent, he said.