C&F agents call off countrywide strike after 7 hours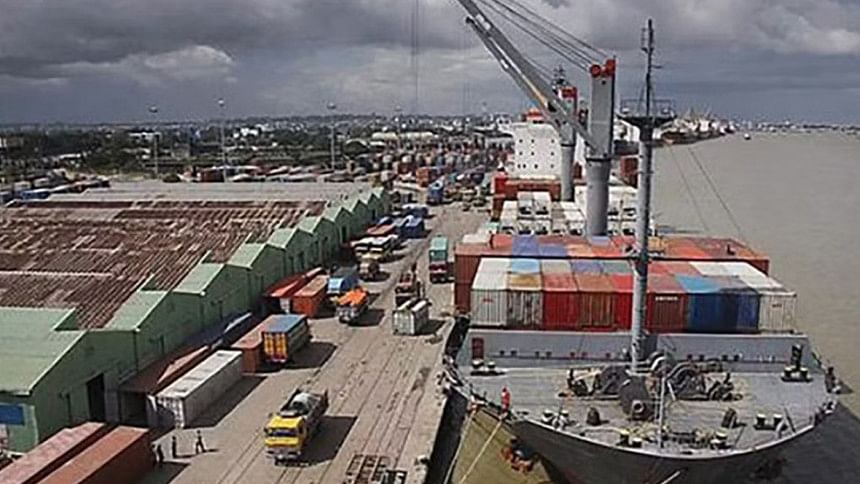 Clearing and Forwarding (C&F) agents withdrew their strike at all customs houses across the country, including Chattogram port, seven hours after it began.
They had called for a two-day strike, suspending export-import activities at all sea, river, land and airports from 9:00am today to realise their eight-point demand, including amendment to rules related to licensing.
The strike was withdrawn around 4:00pm following a negotiation with the commissioners concerned of the customs houses, reports our Chattogram staff correspondent.
"The strike was called off after the NBR and customs assured us of considering our demand. If they do not amendment those rules, we will go for tougher movement," Kazi Imam Hossain Bilu, general secretary of the C&F Agents Association, told The Daily Star.
The association also demanded C&F agents not be held liable for mistakes made by the importers.
While visiting Chattogram Port and Custom House, our staff correspondent found that export-import activities suspended.
Mominul Haque, managing director of Shahi Telecom, told The Daily Star, "We have to rely on C&F agents to clear the goods from customs. But they often stop unloading goods to realise their demands."
Mohammad Fyzur Rahman, commissioner of the Customs House in Chattogram, told The Daily Star, "A few days ago, the NBR fixed February 7 for a meeting with C&F Agents Association. We don't know why they went on strike before the meeting."