MTB Foundation, Manabik Shahajya Sangstha sign deal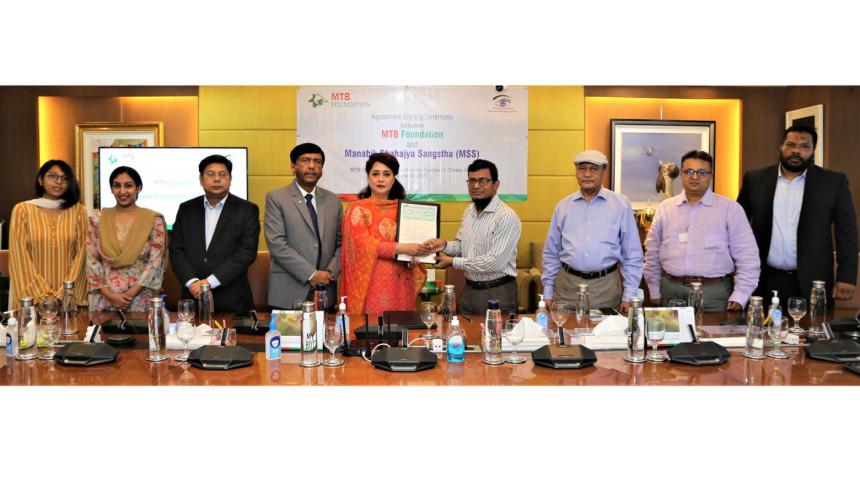 Mutual Trust Bank (MTB) Foundation recently signed an agreement with Manabik Shahajya Sangstha (MSS) to provide eye care facilities to the underprivileged segment of the country.
Md Abdul Halim, executive director of MSS, and Samia Chowdhury, chief executive officer of MTB Foundation, inked the deal at the bank's corporate head office in Dhaka's Gulshan, a press release said.  
Md Khalid Mahmood Khan, Goutam Prosad Das and Rais Uddin Ahmad, deputy managing directors of MTB, Mohammad Nazmul Hossain, group chief financial officer, Tarikul Ghani, adviser of MSS, Iren Akter, senior programme assistant for eye care programmes at MSS, and Neherin Maqsood, associate manager of MTB Foundation, were present.