Cyberattack: 'No Bangladesh govt website affected'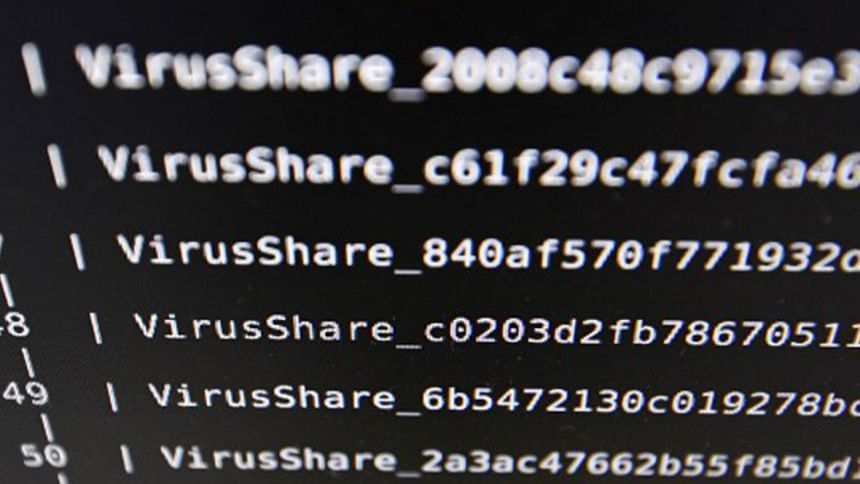 No government website or data centre or any other infrastructure is yet to face any problem after the global cyberattack, which infected computers in more than 100 countries in last two days.
Read more: Unprecedented cyberattacks wreak global havoc
"We have checked out all the government websites and other infrastructure but found no problem," said Tarique Barkatullah, director of National Data Center at Bangladesh Computer Council.
In March, Microsoft itself advised its customers about such possible attack and released software to take prevention on it, said Barkatullah.
Also read: Researcher finds 'kill switch' for ransomeware
Describing the nature of the attack, Barkatullah said it is mostly attacking the windows platforms in desktops, laptops and individual level users.
However, a top executive of a private television channel Asian TV, today said that four of their desktops were "attacked" last evening.
Faria Hossain, a joint news editor of the television, said that around 8:00 pm suddenly she found a notice on her computer screen and after that she could not work on it.
However, the IT team of the channel tried to erase the virus but failed till this evening, she added.
Suman Ahmed Sabir, chief strategy officer of International Internet Gateway (IIG) [email protected], told The Daily Star that "So far we have no information on massive attack in the country, except some individual cases."
"Our market is dominated by pirated software, however, we are very fortunate that this time no casualty happened," said Suman.
About the preparation to prevent this type of attack, Suman also suggested to keep backups for computers' data and beware of opening or receiving files from outside.
Suman also said that it is possible to monitor this type of ransomware attack and prevent it from the internet service providers or mobile operators' end.
"But, again it is very costly and if the government constantly pushes for cheap internet, the operator's cannot install such costly monitoring software like this."
An unprecedented global wave of cyberattacks that struck targets ranging from Russia's banks to British hospitals and a French carmaker's factories.
Mikko Hypponen, chief research officer at the Helsinki-based cyber security company F-Secure, told AFP that the attack was "the biggest ransomware outbreak in history", saying that 130,000 systems in more than 100 countries had been affected.