A culprit for financial site glitches: you and your apps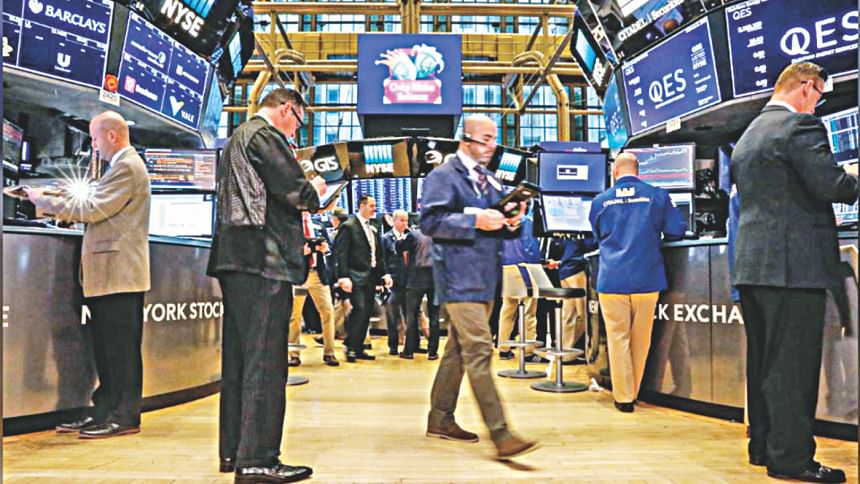 Jittery investors and their smartphones stressed out leading US online financial sites last week as heavy volatility shook markets, technology analysts said.
Major firms including Vanguard Group, TD Ameritrade Holding Corp and Fidelity Investments reported service slowdowns on their websites amid heightened demand from clients.
For many firms an issue was the growing adoption of financial apps on mobile devices, which make it much easier for clients to check their balances or watch market indexes. That created greater network loads, even when clients were not looking to trade.
"The app is in their hands and they can check it as they get out of the car. That's different than what many systems were built for," said Kendra Thompson, a managing director for Accenture, which advises big asset managers on technology.
Delays were magnified as frustrated consumers returned repeatedly, conditioned by social media to expect a quick informational hit.
"Access troubles beget more traffic," she said.
Rich Bolstridge, chief strategist for financial services at cloud services provider Akamai Technologies Inc, described the wide adoption of mobile apps in finance as "the number one factor in the riskier situation that brokers and investment firms face today," as customers get used to logging in with the ease of a thumbprint.
Richer graphics and video on company websites also put IT systems under pressure.
Akamai shared data with Reuters showing how at one investment firm, traffic to its homepage surged on Feb 5 and Feb 6. It spiked at 9:50 am EST (1450 GMT) on Tuesday when it ran to four times where it stood at the same point a week earlier, and remained higher than usual on Feb 7-8.
Bolstridge said traffic may have eased off as people got used to the market volatility during the trading week, the worst in two years for US stocks.
"My best guess would be that people were a little bit numb to the news," he said.
Vanguard spokesman John Woerth said rising smartphone use played a role in the heavy online traffic the firm faced on Feb 5, when some clients had trouble logging in to its website.
"It is now easier than ever to get market updates on your smartphone and be impelled to act on market movements. Impulse is an investor's worst enemy, and we caution investors from succumbing to emotion," he said.
TD Ameritrade spokeswoman Kim Hillyer said the firm received unprecedented traffic last week, slowing down one of its mobile apps on Feb 5 and creating a 45-minute period of slowness on its trading website the next morning. She said the company reminded customers they could use other options, such as another mobile app it offers.