Complaints against banks highest in four years: report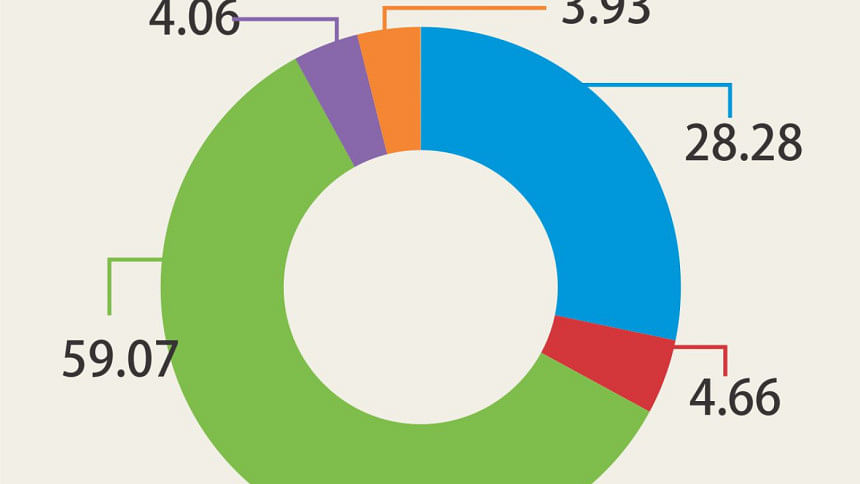 Bangladesh Bank received 4,530 complaints against banking services in fiscal 2015-16, the highest since the central bank opened a customer-complaint unit four years ago.
The number is a 15.27 percent rise year-on-year, according to the central bank's annual report on customer service that was released yesterday.
"It is alarming that most of the complaints from the clients were against the core banking activities," said BB Governor Fazle Kabir while unveiling the report.
Some 1,562 of the complaints received last fiscal year were on general banking and 742 on loans and advance.
"LC settlement, bill repatriation and remittance payment are the daily activities of banks, but customers are harassed while taking these services," Kabir said.
Subsequently, the BB governor warned the banks against the deteriorating quality of customer services.
Of the total complaints, 58.7 percent were against the private commercial banks, 28.28 percent against state-owned banks and 4.06 percent against foreign banks.
Customers stacked the highest number of complaints against Sonali Bank, followed by Brac Bank, Agrani, Islami, Janata, Dutch-Bangla, Bangladesh Krishi Bank, Pubali, Rupali and Eastern Bank.
The BB carried out the highest number of investigations at Farmers Bank, one of new nine banks: 19 times.
National Bank came in second: it was investigated eight times by the central bank in fiscal 2015-16. Agrani, NRB Commercial, Brac Bank and Southeast rounded off the top six spots.
Ghulam Rahman, chairman of Consumers Association of Bangladesh, said the number of complaints was low in comparison to the size of the industry.
"It is because of a lack of awareness among clients that they can file complaints with the central bank to fix their problems."
The deposit rate has gone below the inflation rate, he said, while urging the central bank to take steps to safeguard the depositors' interests.
In response, Kabir said: "The interest rate on deposit is now below inflation, which is not expected. The central bank will take steps to retain the rate."
The service quality deteriorated due to a lack of skilled manpower in the banking sector, said Anis A Khan, chairman of the Association of Bankers Bangladesh.
About the issue of bank employees misbehaving with clients, Abu Hena Md Razi Hasan, deputy governor of BB, said there is a provision for punishment in bank staff regulation for such matters.