Chittagong to get garment village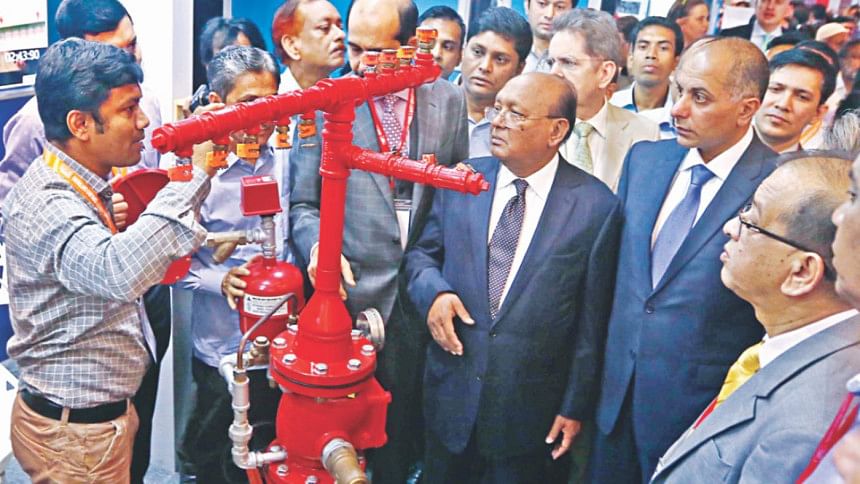 The government will build a garment village in Chittagong, aiming to increase apparel exports to reach $50 billion by 2021, Commerce Minister Tofail Ahmed said yesterday.
Speaking at the inauguration of the three-day Bangladesh Apparel and Safety Expo at Radisson Hotel in Chittagong, Ahmed said the garment village in Chittagong will be similar to the hub currently being built at Bausia in Munshiganj.
However, he did not mention when the garment hub in Chittagong will begin operations.
A Chinese firm is developing the Bausia garment village at a cost of $2.3 billion to house more than 200 factories from where Bangladesh is expecting to export goods worth $3 billion to $5 billion a year once the factories begin production.
The minister also urged retailers to pay better prices for apparel items sourced from Bangladesh as they receive some of the lowest price offers from them.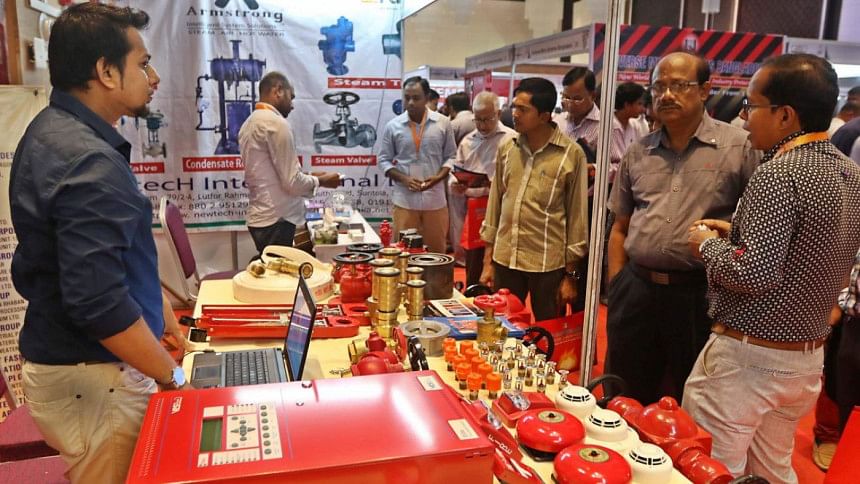 The minister has said the target to export $50 billion apparel will not only be met, but be exceeded by 2021, as the sector has a bright future.
However, the garment sector exported goods worth $25.5 billion, while the target was set at $27.5 billion.
The supply chain in apparel goods did not collapse during the 92 days of political unrest earlier this year, according to the minister.
"The inspection agencies have also completed inspecting 3,669 out of 3,800 garment factories so far."
Upon inspection, foreign inspection agencies Accord and Alliance found only 1.78 percent of factories to be vulnerable.
Many countries in the world give the duty-free benefit to Bangladesh, but not the US; Bangladesh needs to pay nearly 16 percent in duty on the export of garment items to the US, while other developed and developing countries pay far less, he said.
Demanding a separate garment village in Chittagong, Nasiruddin Ahmed Chowdhury, first vice-president of Bangladesh Garment Manufacturers and Exporters Association, said it would not be possible to achieve the $50 billion export target by excluding development of the port city of Chittagong. "
Chittagong is considered a gateway for Bangladeshi exports. More than 90 percent of the country's international trade is handled through this port."
Atiqul Islam, president of BGMEA, said, "It is needless to mention that the supply of gas and uninterrupted electricity in the factories, availability of physical infrastructure like good roads and railways, and access to financing at competitive costs, are essential prerequisites for investment in any sector."
Marcia Stephens Bloom Bernicat, US ambassador in Bangladesh, said: "The United States is the single largest consumer of Bangladeshi garments [$5 billion last year]. The US is here today because we absolutely want to continue this partnership and help BGMEA reach its export goal."
This is an ambitious but attainable goal, she said. "But we also know that certain things must occur for it to happen."
Progress has been made in safety and the working environment in the garment sector in the last two years, she said. "But the real hard work remains to be done, particularly in the area of labour rights."
"Worldwide, the garment industry is a highly competitive business and you, the RMG manufacturers, know better than any of us the need to evolve rapidly in order to remain viable," she added.
The US will work with two Bangladeshi banks to fund a $22 million credit guarantee to facilitate loans for safety improvements in the apparel units, Bernicat added.
Pierre Mayaudon, ambassador and head of delegation of the European Union to Bangladesh, said the nation needs to adopt technology-intensive production cycles, foreign direct investment, be aware of climate change, focus more on consumer-oriented products and offer a better future to the workers.
"EU-Bangladesh relations are important to us. I must work with Bangladeshi industrialists jointly to address some problems," said Sajjad Karim, chair of the European Parliament of Trade Monitoring Group for South Asia.
"We will be able to offer Bangladesh the GSP plus status when the country will come out from the least developed country status in 2021." Later, at a discussion on 'Branding Bangladesh', Roger Hubert, country head of Swedish retail giant H&M, said: "It is possible to achieve the export target, but it will be difficult."
On paying higher prices on apparel bought from Bangladesh, Hubert said the sector needs to increase efficiency, produce high-end garment items and keep its promises to the retailers. Former commerce minister Amir Khasru Mahmud Chowdhury said Bangladesh needs to come out of the concept of cheap labour and cheap prices.
"We are not the cheapest, but we are the best. Retailers always put pressure for ethical sourcing of garment items, but what about ethical buying practices?"
Rubana Huq, managing director of Mohammadi Group, moderated the discussion where Syed Ferhat Anwar, a professor of Institute of Business Administration, presented the keynote paper.