Biscuit market grows fast as demand rises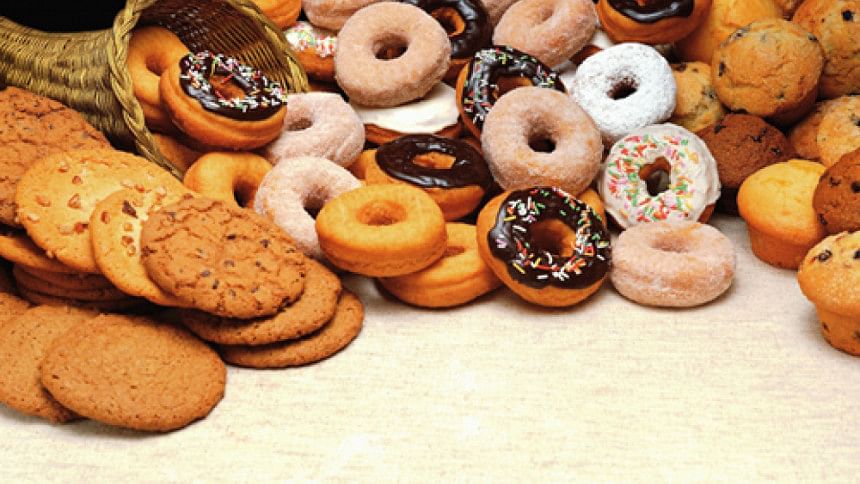 Biscuits are fast becoming the snack of choice for Bangladeshi consumers, enabling the market to grow 15 percent a year, said industry insiders.
The market for biscuits is now worth Tk 5,000-Tk 6,000 crore, with large, well-known brands taking up a major share.
"The biscuit market is growing mainly because of consumers' hunt for hygienically prepared foods. It is expected to grow at the same pace in the next 10-15 years," said Quazi Touhiduzzaman, general manager, sales and marketing of Olympic Industries, the leader in the biscuits market.
The annual market for branded biscuits is nearly Tk 3,000 crore now. The market was earlier dominated by small bakeries. Demand for biscuits is growing as entrepreneurs have shifted to automation in baking and consumers are looking for a variety of quality foods at low prices.
Encouraged by rising demand, particularly from the lower middle and middle income groups, a number of large firms have joined the foray in the last several years. Some old players have also expanded their production capacity.
Recently, Reedisha Food and Beverage Ltd, a concern of Kohinoor Chemical Co (Bangladesh) Ltd, unveiled its plan to cater the domestic biscuit market as well.
Today, nearly 5,000 bread and baked goods makers, including 100 automatic and semi-automatic bakeries, are operating in the segment. Some large firms make biscuits through fully automated machines, said Md Shafiqur Rahman Bhuiyan, president of Bangladesh Auto Biscuit and Bread Manufacturers Association.
"Once, bread was made manually. Those days are over. We are in the automation era now." Touhiduzzaman said large firms paid little attention to the baked goods market 8-10 years back.
The local firms have been able to win the confidence of consumers by improving food quality and keeping prices reasonable, said industry insiders. As a result, they have been able to sustain their position in the market by driving away imported products from India, Malaysia and Indonesia. Domestic manufacturers now meet 90-95 percent of demand for biscuits; some of them also export biscuits, according to operators.
Md Shafiqul Islam, head of trade marketing and distribution of Danish Foods, said people's purchasing capacity has also risen, which led to the increase in demand.
"Biscuits are a common snack to entertain guests at home and office. Because of packaging, it is also convenient to carry them. Innovation is another factor behind the high demand."
Touhiduzzaman said, "We have introduced many new varieties of biscuits that have attracted new consumers as well."