'Stay alert to check black money ahead of polls'
Muhith asks banks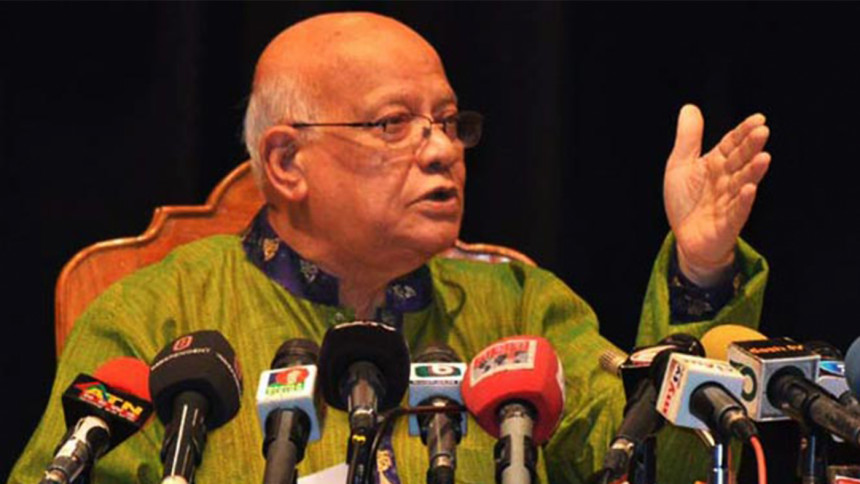 Finance Minister AMA Muhith today asked all banks to be vigilant about the flow of black money as it may become more available in the market ahead of the general election.
"Remain cautious whenever you (the banks) give loans to customers because black money may be available before the election," he said.
The finance minister came up with the remark while addressing an annual programme of the Rupali Bank at Osmani Auditorium in Dhaka this afternoon.
The national election will be held in 2019.