Bangladesh needs to boost productive investment: IMF
Banking sector health can be improved by strengthening governance, it says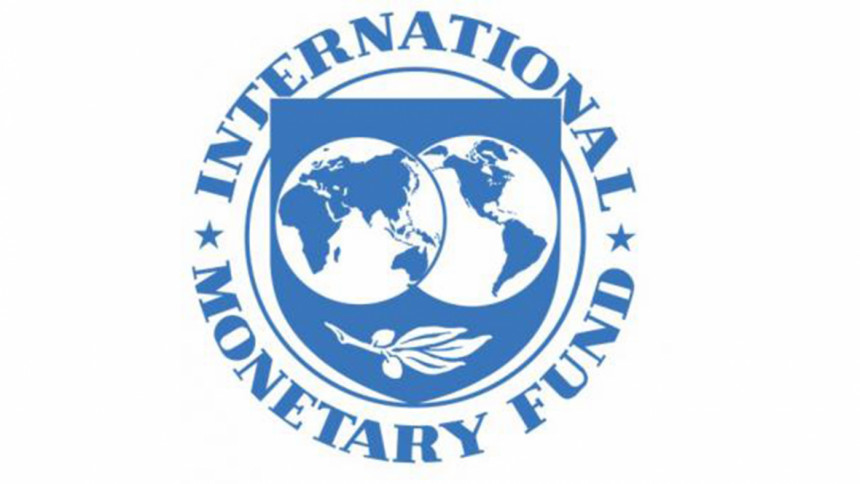 Bangladesh will need to boost productive investment by addressing infrastructure bottlenecks and strengthening the banking sector to keep ongoing momentum unhurt, the IMF said in its annual assessment of the economy.
Bangladesh is undergoing a transformation from a low-income to a middle-income economy, said the International Monetary Fund (IMF).
Bangladesh continues to generate strong growth-projected at around 7 percent for 2018-driven by consumer spending and investment.
Daisaku Kihara, IMF mission chief for Bangladesh, discussed a few of these key recommendations, as well as the report's overall findings.
On how Bangladesh economy doing, Kihara said that growth in Bangladesh has averaged more than 6 percent over the last decade, significantly lifting per capita income.
"Poverty has declined steadily and other social indicators, like gender disparity in education and maternal mortality, have also improved," said the IMF official.
Throughout this process, the country has diversified away from an agrarian to a more manufacturing-based economy with rapid growth in the ready-made garment industry, Kihara said.
On Rohingya crisis, the IMF Bangladesh chief said the government kept its borders open and welcomed close to 700,000 refugees in a very short period. "The economic and budgetary impact has been limited so far, thanks partly to the attention and financial support of the international community."
However, Kihara said spending pressures could increase in the future and important challenges remain, including reducing the risk of flooding and landslides in the refugee camps as the monsoon approaches, maintaining cooperative relations with the host communities, and providing key social services and infrastructure.
The IMF's report recommended boosting public investment to upgrade infrastructure (such as roads and electricity coverage), spur more private sector activity, and ultimately create more jobs.
Tax revenues in Bangladesh are currently low at 9 percent of GDP, and the country needs more revenues to finance infrastructure investment and social spending.
The average tax revenue to GDP ratio for non-resource rich, low-income countries is around 15 percent.
Therefore, the priority is to implement the delayed value-added tax, preferably with a single rate, reaching a broad base to help raise much-needed revenue, said the Washington-based global lending agency.
It suggested tax policy reform should also be supported by continued efforts to strengthen tax administration and improve tax compliance with online registration and filing of tax returns.
Talking about Bangladesh's banks, the IMF official said banks remain the main source of financing for companies in Bangladesh, and their ability to extend credit at reasonably priced terms is important to keep growth strong.
"However, this requires strong balance sheets and efficient operations. In this respect, there is significant room for improvement, given that non-performing loans continue to increase, particularly in the state-owned commercial banks."
The health of the banking sector can be improved by strengthening banks' internal control and governance, expediting loan recovery procedures, and improving creditors' rights with a more effective legal system, said the IMF official.
At the same time, the official said regulators should enforce resolutely existing regulatory standards and deal promptly with banks that fail to observe these standards.
The IMF said Bangladesh has been a pioneer in financial inclusion and the introduction of microfinance, mobile financial services, and agent-based banking are notable initiatives.
"The authorities also promote lending for small and medium-sized enterprises and women entrepreneurs, and require that banks open at least fifty percent of their branches in rural areas."
These efforts have improved the ratio of bank deposit accounts in the adult population and credit provided to small and medium-sized enterprises run by women.
They have also helped to boost the number of women entrepreneurs and the number of active mobile money accounts.
The IMF said the forthcoming National Financial Inclusion Strategy will carry forth this momentum.