4G licence holders must float shares
BTRC says in draft guideline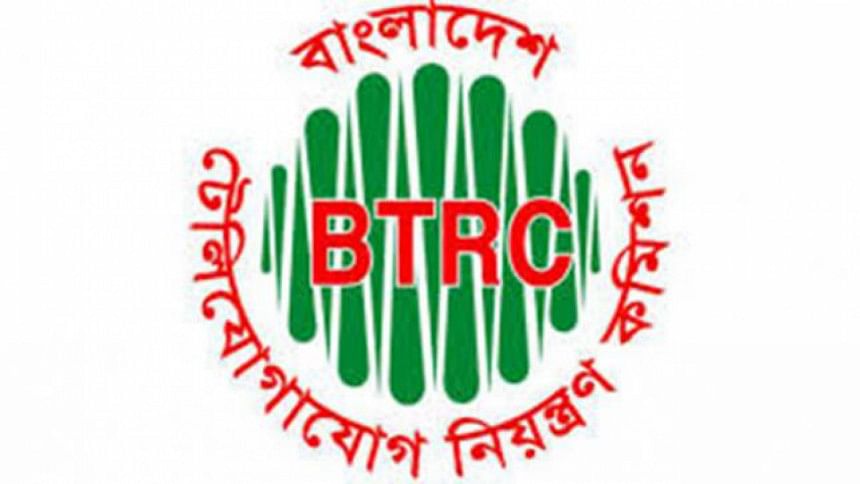 The telecom regulator in a draft guideline proposed that the 4G licence holders float their shares on the stock market.
However, it did not mention what percentage of shares must be floated.
The Bangladesh Telecommunication Regulatory Commission had earlier proposed the same at the time of 2G licence renewal, but it was scrapped in the final version of the guideline.
The draft guideline was posted on the telecom division website yesterday for obtaining feedback from stakeholders.
Of the mobile operators, only Grameenphone is listed on the Dhaka Stock Exchange. The operator floated 10 percent of its shares by way of an initial public offering in 2009.
Robi and Banglalink considered the option on several occasions but they never got round to doing it.
The operators will also have to pay Tk 150 crore as bank performance guarantee, which has to be paid in two separate segments, as per the draft 4G licensing guideline.
Of the amount, Tk 75 crore will be roll-out obligation that will be refunded once 4G services are launched within the BTRC-stipulated timeframe.
The other Tk 75 crore will remain with the BTRC as security deposit that will be used to clear future dues, if any.
As per the rollout obligation option, the operators will have to take their 4G services to all the divisional headquarters within the first nine months of getting the licence and to the district headquarters within 18 months.
They will get a total of three years to roll out 4G services across the country.
Upon successful completion of each rollout the operators would get Tk 25 crore back, said an official involved in the guideline formation process.
The BTRC has also proposed Tk 5 lakh as application fees.
In the draft there is scope for entry of a new player to the market; the entrant will have to purchase spectrum in the upcoming auction.
All existing 3G licence holders can apply for 4G licences.
The operators will have to share 5.5 percent of their revenues from 4G services with the BTRC and direct 1 percent of the 4G revenues to the social obligation fund.
The government is planning to introduce 4G services by this year. The mobile operators have already tested their network for 4G compatibility and got a reasonable 50 to 100 Mbps of speed for both uploads and downloads.