15 SIMs per NID: govt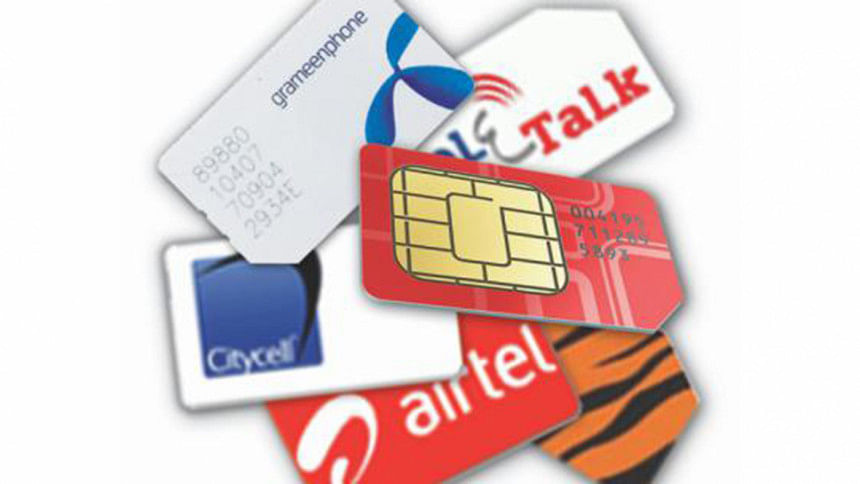 The telecom regulator has reduced the number of SIMs that can be registered against one National Identity Card (NID) from 20 to 15.
The decision came from a meeting of Bangladesh Telecommunication Regulatory Commission with Prime Minister's ICT Affairs Adviser Sajeeb Wazed Joy and the law enforcing and intelligence agencies on Sunday.
Earlier, it was also mandated that an individual can take a maximum of five prepaid SIMs with an NID, which was criticised by the mobile operators.
Yesterday's meeting withdrew the bar also, BTRC Chairman Shahjahan Mahmood told The Daily Star.
"We will send a directive to all the mobile operators within a short time."
Initially there was no limit to the numbers of SIMs a person could own. After the end of the countrywide biometric SIM verification process, BTRC in June 2016 issued a notice placing the limit at 20.
At that time, there was also no common data centre to determine the number of SIMs registered against a single NID.
On Thursday, State Minister for Telecom Tarana Halim told journalist that they would keep the limit at 20.
"Actually we have no problem with SIM card numbers but the law enforcing agencies requested us to bring it down to make their tasks easier," said Mahmood.
He said they would formulate a process to deactivate the additional SIMs. Mobile operators say this restriction would limit people's options on using technology.
"Fifteen sounds a huge number right now but within a short time this will create a new challenge when the Internet of Things and other latest services become active," said a top official of a private mobile operator.
He said some people need more SIMs for extended family members, for using wifi routers in cars and for having multiple devices such as tablets and modems.