La Liga aims to surpass Premiership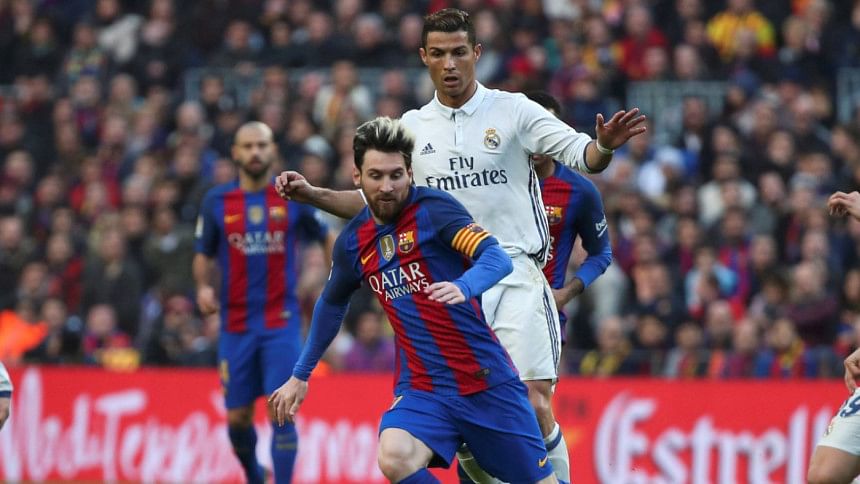 Spanish clubs have cleaned up their finances and modernised their stadiums and can now go on to surpass even the huge earnings sloshing around the English Premier League, La Liga's president said on Friday.
Javier Tebas told journalists he felt La Liga had the best clubs and the best players -- among them Cristiano Ronaldo and Lionel Messi -- and said that the Premier League needed to watch out.
"We feel we can rival and even exceed the earnings of the Premier League," Tebas declared in Madrid, home of world player of the year Ronaldo and Champions League winners Real.
"We have a strategic plan in place already and frankly if four years from now we are 15 percent behind the Premier League I'd be happy with that," he said, stressing however that La Liga's ambitions ultimately went beyond that.
Tebas said that club budgets were now under control throughout the Spanish league, teams had paid off tax debts and that four top-flight clubs were improving their stadiums to comply with new La Liga rules.
According to consulting firm Deloitte, English clubs generated 4.4 billion euros in the 2014-2015 season compared to 2.3 billion for the Bundesliga and 2.05 billion for La Liga.