Much more pressure in Tests: Taskin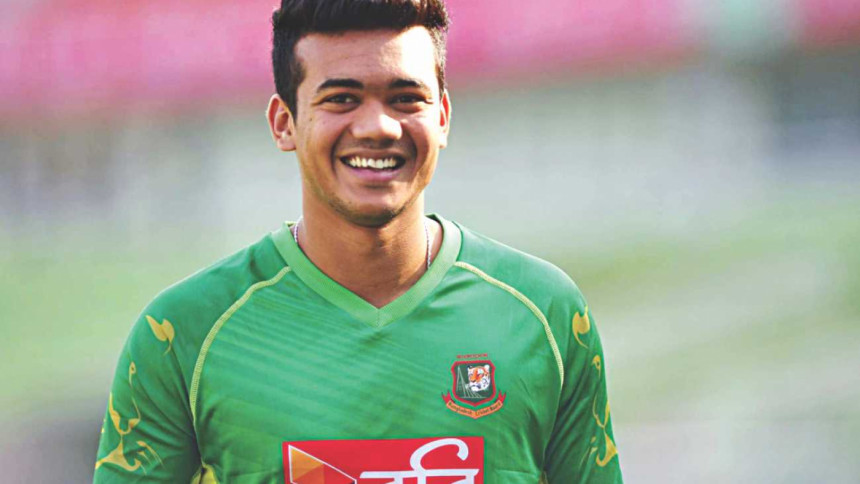 Not too long ago, Taskin Ahmed was used sporadically even in T20Is. He was given breathers in between ODIs in order to prevent any recurring injuries.
Compared to that phase, what Taskin has managed to do recently is quite spectacular. From being an injury-prone player, the 21-year-old has gone on to bowl 94 overs in the last three Tests. That's almost 13 overs per innings.
It has been hard on Taskin's body, he admits, but he claims to enjoy learning the new craft of Test bowling.
"By the grace of God, I am doing well at the moment. I am having to maintain a lot of things. It's difficult to stay fit. There's a lot more pressure while playing Tests than T20Is and ODIs.
"It's very crucial to stay physically fit. But what's more important is to be mentally strong. For that, I am talking to the senior players. I have spoken to Mashrafe [Bin Mortaza] bhai as well. The biggest thing is to be mentally strong," explained Taskin.
The start to his Test career has not been too prolific. He has taken 5 wickets in the 94 overs he has bowled. That is as many as he had taken in his debut ODI alone.
But that is to be expected. Prior to the three Tests, he had only played 10 first-class games. Frequent injuries hurt his longer-version career and the current phase is probably the first time in his life that Taskin finds himself capable of playing all three formats. He counts himself to be very lucky.
"By the grace of God, I am feeling good. I am bowling 30 to 35 overs in every game. This was something I couldn't do before. I am good now. Pacers can never be a hundred per cent fit. There is always some pain or the other. We have a good trainer. They are advising me. If things go well, hopefully everything will go well.
"Honestly speaking, I am very lucky. Injuries can happen at any moment. You might twist your leg while walking on the stairs. I have worked very hard. But the main thing is God's blessings. That is the main thing. I now think less about injuries. It's important to be strong mentally.
"I am inspired by Mashrafe bhai in this case. He asked me not to think much about injuries. Mashrafe bhai is my mentor in everything. My lifestyle, everything... I miss Mashrafe bhai in Test cricket," said the youngster.