Stokes wants fans to fall in love with Eng again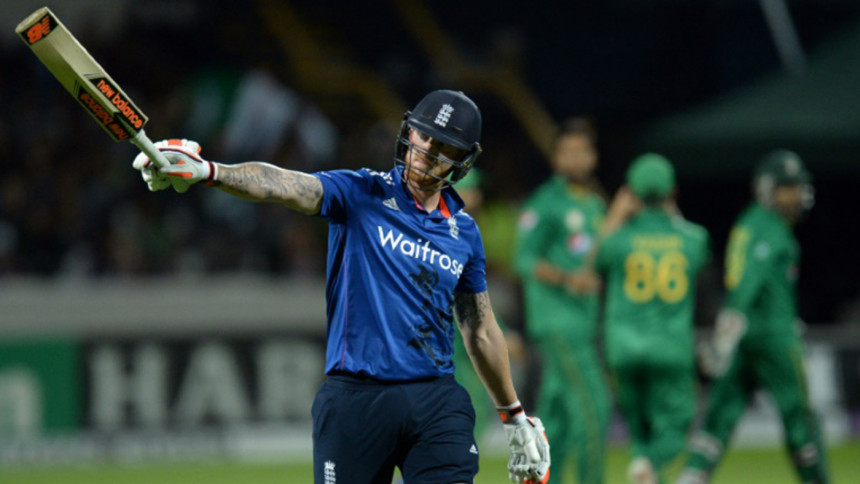 Ben Stokes chose Valentine's Day to send a message to England fans vowing to make them fall in love with the Test side again.
Alastair Cook's five-year reign as England captain came to an end with the opener's resignation last week.
Joe Root, 26 was named as Cook's successor on Monday, with fellow young gun Stokes his vice-captain.
Talented Yorkshire batsman Root and dynamic all-rounder Stokes are both renowned for their positive play, with the Durham star keen that England champion a more aggressive brand of cricket than was sometimes the case in the more 'by the book' reign of Cook.
"We need people to fall in love with it again," said Stokes ahead of Root's first press conference as England captain on Wednesday.
"We need to win but we want to perform in a manner that makes people want to come and watch us.
"Every team goes through transition but I hope we can be influential in taking the team forward. Cooky started us on that path, Rooty was part of that as vice-captain and now we can carry that on.
"We have the same direction of where we want to take the team."
Stokes, 25, was one of several players interviewed by England team chief Andrew Strauss, himself a former Test skipper, although Root was the obvious choice to succeed Cook after serving as his vice-captain.
"I've always believed that Rooty was going to be captain," said Stokes. "He's the right person and the best person to do it. He's a colleague but also a close mate...I couldn't be more pleased for him.
"The biggest thing is having respect of the people you are in charge of. He has that and respect goes a long way," he added.
As for his own promotion, Stokes said: "Getting the news that I would be his vice-captain made me ecstatic.
"It's a real honour, it's England vice-captain, it's supporting Rooty, but it's also the recognition from him and the people at the top of the ECB (England and Wales Cricket Board)
"Everything I do is to win and being vice-captain won't change me as a person or as a player," insisted the fiery Stokes.
"I want to be involved in all aspects of the game, whether it's hitting the winning runs or taking the final wicket.
"Being vice-captain I will have to bring a mental and supportive side too. If I am not involved in the game then I will have to add my tactical input."