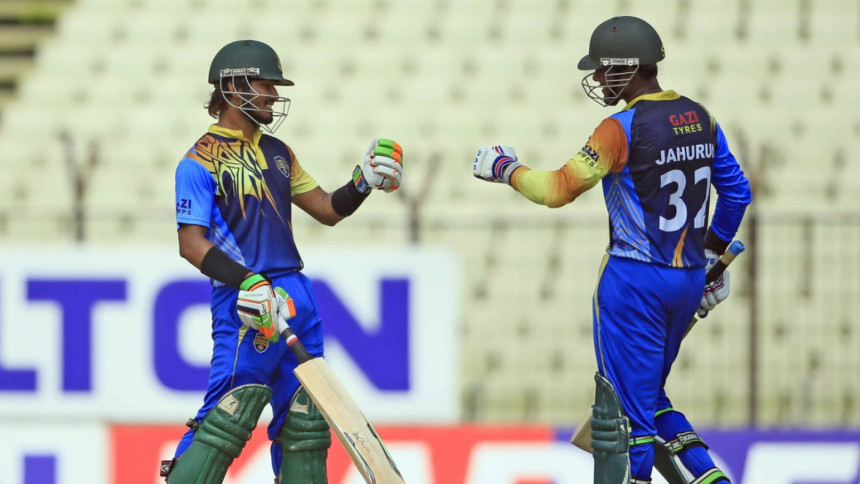 The Dhaka Premier League resumes today as the second batch of matches of the ninth round will be played in three venues, with league leaders Gazi Group Cricketers looking to consolidate their position by winning today's match against ninth-placed Khelaghar Samaj Kallyan Samity in Fatullah.
Gazi Group have won all of their eight matches so far, but Abahani Limited are just two points behind with a superior net run rate. In the unlikely event that they lose to Khelaghar, Gazi Group run the risk of being usurped in the next round. 
Third-placed Prime Bank Cricket Club will also be in action at the BKSP today when they take on Brothers Union, who are in eighth place.
In another BKSP venue, Sheikh Jamal Dhanmondi Club will take on Kalabagan Krira Chakra. Sheikh Jamal, in sixth place, are expected to win the match as 11th-placed Kalabagan have just won one of their eight matches so far.
The first batch of ninth-round matches was played on Thursday, but the second batch was postponed as the players were given a break for Shab-e-Barat.