US suspends $900m aid for Pakistan
Says Pakistan won't get security assistance for its failure to contain terrorism; Islamabad says suspension counter-productive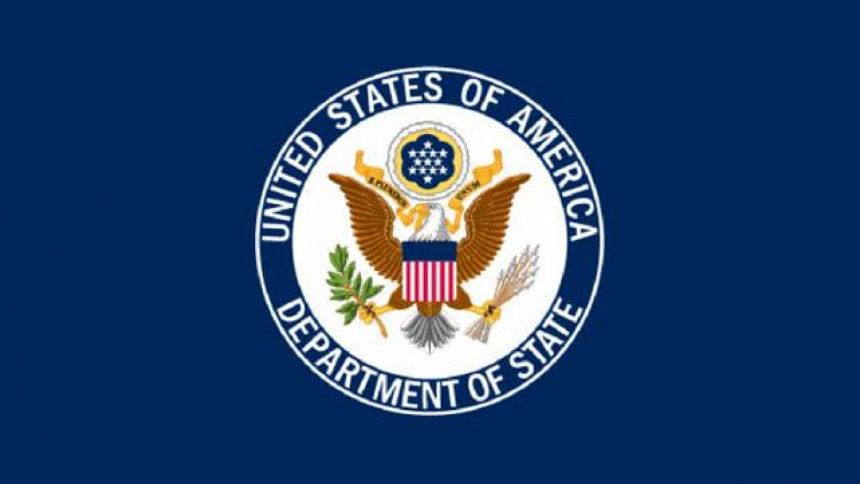 The United States said on Thursday it was suspending at least $900 million in security assistance to Pakistan until it takes action against the Afghan Taliban and the Haqqani network militant groups.
The US State Department announced the decision, saying it reflected the Trump administration's frustration that Pakistan has not done more against the two groups that Washington says use sanctuaries in Pakistan to launch attacks in neighbouring Afghanistan that have killed US, Afghan and other forces.
The department declined to say exactly how much aid would be suspended, saying the numbers were still being calculated and included funding from both the State and Defence departments.
Pakistan has long rejected accusations that it fails to tackle the militants battling the Kabul government and US-led foreign forces in Afghanistan, from sanctuaries on its side of the border.
Pakistan yesterday criticised what it called "shifting goalposts" and said the US suspension of aid was counter-productive.
US officials said two main categories of aid are affected: foreign military financing (FMF), which funds purchases of US military hardware, training and services, and coalition support funds (CSF), which reimburse Pakistan for counter-terrorism operations. They said they could make exceptions to fund critical US national security priorities.
CSF funds, which fall under Defence Department authority, are covered by the freeze, said Pentagon spokesman Commander Patrick Evans, saying Congress authorised up to $900 million in such money for Pakistan for fiscal year 2017, which ended September 30. None of that money has yet been disbursed.
The freeze also covers $255 million in FMF for fiscal year 2016, which falls under State Department authority and whose suspension has already been announced, as well as unspecified amounts of FMF that went unspent in earlier fiscal years.
Briefing reporters, US officials stressed the suspension did not affect civilian aid to Pakistan and that the money could go through if Islamabad took decisive action against the groups.
"Our hope is that they will see this as a further indication of this administration's immense frustration with the trajectory of our relationship and that they need to be serious about taking the steps we have asked in order to put it on more solid footing," a senior State Department official told reporters.
"We're hoping that Pakistan will see this as an incentive, not a punishment," he added.
The Trump administration briefed Congress on its decision on Wednesday.
COUNTERPRODUCTIVE
Pakistan is largely shrugging off the proposed US aid cuts but frets that Washington could take more drastic measures to deter what it sees as Pakistan's support for the Taliban.
Pakistan is worried about the influence of old rival India in Afghanistan, and at the same time has been battling a Pakistani Taliban insurgency that Pakistan says was largely fuelled by its support for the US war on terrorism launched after the September 11, 2001, attacks on the United States.
"Arbitrary deadlines, unilateral pronouncements and shifting goalposts are counterproductive in addressing common threats," the Pakistani foreign ministry said in a statement.
Pakistan was engaged with the US administration on security cooperation and awaited further detail, it said.
Tense ties between the uneasy allies nosedived on January 1 when US President Donald Trump lashed out on Twitter against Islamabad's "lies and deceit" despite $33 billion in aid and the White House warned of "specific actions" to pressure   Pakistan.
Trump's frustrations are shared by some US lawmakers, who accused Pakistan of playing a double game by allowing militant groups sanctuary - which Islamabad denies - despite promising to crack down on them.
"Pakistan is one of the most duplicitous governments I've had any involvement with," Senator Bob Corker, Republican chairman of the Senate Foreign Relations Committee, told reporters. "Their, in essence, support of the Haqqani network, or ... allowing them to have safe harbor in their country when they're the greatest threat to our men and women in uniform."
South Asia expert Christine Fair of Georgetown University voiced concern that Pakistan might retaliate for the suspension by closing the highways from the port city of Karachi on which equipment is trucked to land-locked Afghanistan and the airspace through which supplies are flown to US-led international forces there.
"What is the plan if they close the GLOCs?" she asked, using the military acronym for Ground Lines of Communications.
"What if the Pakistanis shut down the ALOCs (Air Lines of Communications). How do you keep supplying the ANSF?" she asked, referring to the Afghan national security forces.
"Pakistan could be within their rights if they tell us you don't have flyover rights anymore," she said.