Tutul wins PEN Int'l Writer of Courage award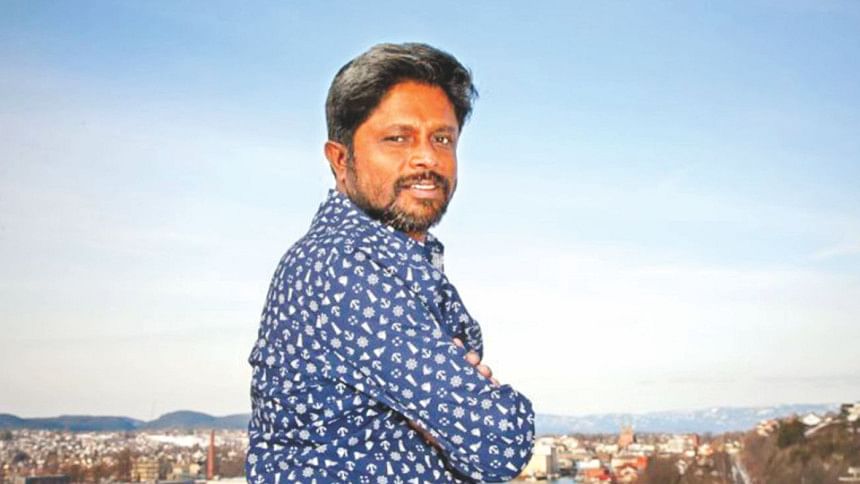 Bangladeshi publisher and writer Ahmedur Rashid Chowdhury Tutul, who survived a militant attack last year, has been named this year's winner of PEN International Writer of Courage award for his bravery in upholding free speech.
Canadian poet, novelist and environmental activist Margaret Atwood, the 2016 PEN Pinter Prize winner, announced Tutul's name at a public event at the British Library in London on Thursday evening. 
The PEN Pinter Prize was established in 2009 by English PEN, founding centre of the worldwide writers' association and freedom of expression charity, in memory of Nobel-Laureate playwright Harold Pinter. The prize is awarded every year to a writer of outstanding literary merit.
The prize is shared with an international writer of courage who has been persecuted for speaking out about their beliefs, according to English PEN website.
On October 31 last year, militants hacked Faisal Arefin Dipan of Jagriti Prokashani to death and critically injured Ahmedur Rashid Tutul, publisher of Shuddhashar, in Dhaka in two separate incidents. 
Tutul and two bloggers Ranadipam Basu and Tareque Rahim came under machete attacks on the same day. Ansar Al Islam (AQIS Bangladesh) claimed responsibility for the twin incidents.
Shuddhashar, which won Shahid Munir Chowdhury award by the Bangla Academy in 2013, published many young and free-thinking writers. Tutul's writings were also published in numerous newspapers, magazine, and blogs.
Following the attack, Tutul went to Norway early this year and is living there as one of the International Cities of Refuge Network's guest writers, where he is continuing to write poetry and hopes to start an online magazine, according to English PEN.
Addressing the awards ceremony at the British Library, Tutul called on his critics to counter his views in writing, rather than with violence.
"There is a strong effort in Bangladesh to turn the wheels of civilisation backwards and repeat the events and lies of a barbaric era – but we cannot allow this initiative to go unchallenged.
"We are challenging this process through rational thinking and through our writing. Anyone who wishes to counter them can do so through their writing. But please do not issue fatwas to have me, to have us, killed. Do not dispatch undercover assassins with knives and guns."
Tutul said somehow he survived the attack, but the joy of unexpected survival fades when he remembers the killings of the secular bloggers and free thinkers in Bangladesh, and those living in "total insecurity".
He noted that many of the bloggers and writers, who are currently living in neighbouring countries of Bangladesh for security reasons, have their visas expired and are living in isolation with their wives and children in foreign lands.
He sought attention of international organisations to their predicament, and requested that they be given secure sanctuaries and the opportunity to lead normal lives.