Louhajang River: Textile mill fined Tk 51 lakh for pollution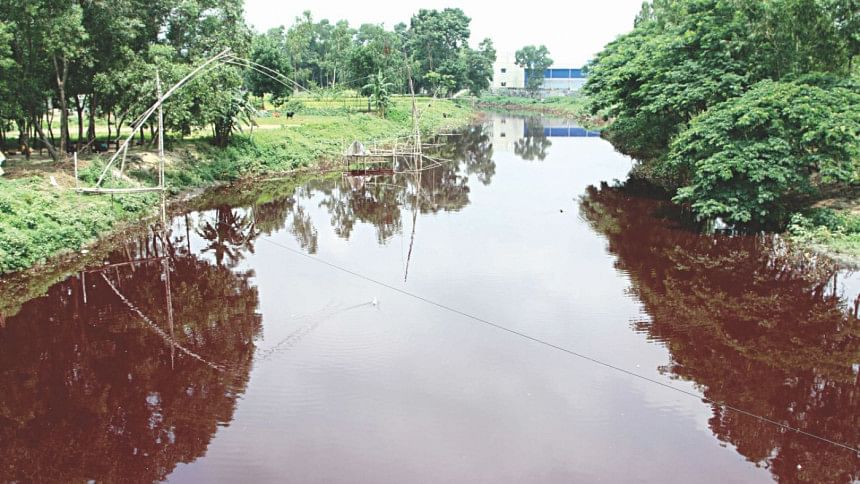 The Alauddin Textile Mills, which had been polluting the Louhajang River in Tangail for long now, has been fined.
Rubina Ferdousee, director (monitoring and enforcement), Department of Environment, slapped Tk 5,184,000 fine to the factory authorities yesterday.
She sent a letter to the managing director of the mill in this connection, Mujahidul Islam, deputy director at the Department of Environment Tangail office, told this paper.
According to the letter, officials of the Department of Environment, Tangail, had visited the mill at Khudirampur village in Tangail sadar on April 15.  
During the visit, the officials found that no flow-metre was installed at the inlet and outlet of the effluent treatment plant.      
Thus, the liquid wastes were finding ways to the adjacent river Louhajang through the bypass line, causing serious harm to the environment as well as the aquatic life.
Such reluctance is a punishable crime under the Bangladesh Environment Conservation Act 1995. 
The DoE also assessed the damage yesterday in presence of a representative of the mill. The assessment was done based on information gathered by the officials on April 15, Mujahidul said quoting from the letter.
The mill authorities had been asked to remove the bypass line and keep the parameter of liquid wastes under acceptable level following the Environmental Conservation Rules, 1997, he said.