Nature Quest: 'Sakhina' set to become a mum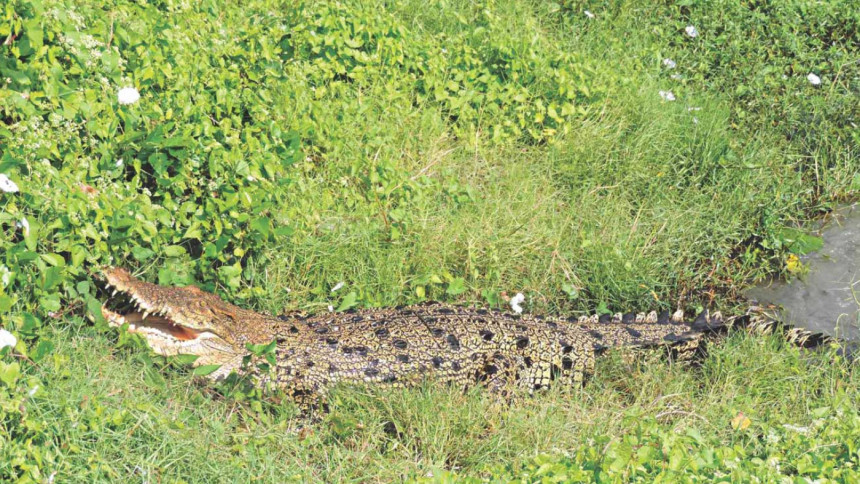 Forest officials of Barguna's Taltali upazila are on tenterhooks these days almost as if they were expectant aunts and uncles. But instead of awaiting the arrival of a human baby they hold hopes for the successful hatching of a clutch of crocodile eggs.
Sakhina, one of the three original crocodilian residents of the crocodile reproduction centre established at Sonakata eco-park in Tengragiri reserve forest in 2011, laid around 25 eggs for the first time in the last week of June this year.
"We informed the divisional forest office in Patuakhali immediately," says beat officer Sajib Kumer Mojumder elatedly, "Sakhina may soon be a mother!"
Divisional Forest Officer Mihir Kumar Doe shares the enthusiasm. "We are very excited to see if the baby crocodiles can hatch naturally in the eco-park and all measures are being taken to encourage Sakhina's success in starting her family."
The estuarine or saltwater crocodile is the world's largest reptile. Sakhina's hatchlings, which are anticipated to be 25 – 30 cm long at birth, can grow to more than 6 metres, if males. As the species is critically endangered in Bangladesh, Sakhina's efforts are all the more significant.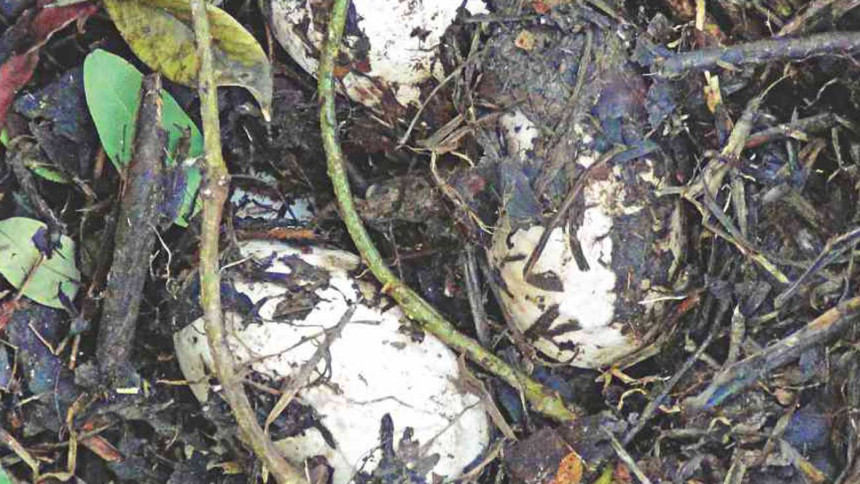 While hopeful of a good outcome, Doe states that should Sakhina's efforts prove in vain this time around, from next year the forest department will use an incubator. But for now the plan is to see if nature can take its usual course unaided.
Like Sakhina herself, officials will have to wait for ninety days, the usual incubation period for eggs in the wild, before results are known.
Originally three crocodiles, Tengra, Giri and Sakhina, were relocated to the eco-park along with 24 boars, 8 leopards, 8 deer, 2 pythons and 2 porcupines; but sadly Tengra passed away.
The local Rakhine people, an indigenous community, are similarly thrilled with the news of Sakhina's pending motherhood. "People were saddened when Tengra died," says local resident, Khemongla. "Now we are really glad! It will be wonderful if a new generation of crocodiles can add to the pleasure of tourists."
Indeed, tourists are already arriving to view the nest and eggs. Among them, Khairul Ashik from Barisal said he felt happy upon hearing Sakhina's news. "I've never seen crocodile eggs before," he says. "If breeding becomes a regular event, the eco-park must become as famous as Karamjal crocodile breeding centre in the Sundarbans."
"Sakhina is trying her best at the moment," says an eco-park official, "and so are we."