Saarc nations should go for economic union
Greater integration to bring dynamism in South Asian economy, Saarc central bank governors' conference told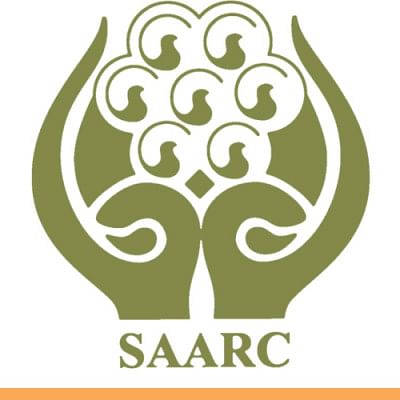 The Saarc countries should shift towards integration from cooperation in order to make South Asian Economic Union a reality, said a top Saarc Secretariat official yesterday.
Lakshmanan Savithri, director of Kathmandu-based Saarc Secretariat, said: "Almost all our mechanisms that are engaged in sharing of experience and best practices would need to include integration aspects."
She said the Secretariat would request the countries to discuss genuine integration so that free movement of capital is facilitated and intraregional investments and remittances can be hassle-free within the region.
Savithri said these at the opening ceremony of the first day of the 30th Saarc Finance Governor's Symposium on Financial Inclusion at Sonargaon Hotel in Dhaka yesterday.
She said the 18th Saarc Summit, which was held in Kathmandu in November last year, clearly stated that South Asian Economic Union should be achieved in a phased manner through a free trade area, a customs union, a common market and a common economic and monetary union.
She added they would initiate discussions shortly on sharing of revenue and other modalities for achieving a customs union.
"We are hopeful that by 2020, Saarc countries would have a minimalist sensitive list, tariffs would be down to 5 percent maximum and have customs documentation totally digitised and harmonised," Savithri observed.
South Asia is one of the most dynamic but also one of the least economically integrated regions in the world. Intra-regional trade accounts for just 5 percent of total trade, compared to 25 percent in the Association of Southeast Nations (ASEAN), according to the World Bank.
In the opening ceremony of the two-day gathering organised by the Bangladesh Bank, central bankers from Saarc lauded Bangladesh's achievements in financial inclusion in recent years.
Dasho Daw Tenzin, governor of Royal Monetary Authority of Bhutan, said his country was keen on learning from Bangladesh's model and adapt to it. "The achievement in Bangladesh is very encouraging. In fact, financial inclusion makes sense in our region."
Later at a press conference, Raghuram Rajan, governor of the Reserve Bank of India, said he would like to learn from Bangladesh the process of financial inclusion.
"One of the issues we are trying to activate more is mobile banking. We have a fair number of banks which understand how to do mobile banking through smart phones. But how do you do mobile banking in simple phones that ordinary people have? I also would like to learn more about how Bangladesh has made agent banking more successful."
On financial inclusion, Rajan said bringing people into the financial net of credit, savings, insurance and payments essentially can give them opportunities and capabilities they did not have otherwise.
"If those capabilities help them become stronger economic citizens and have more incomes and bring status and respectability, they promote social inclusion."
He, however, said with financial inclusion "we have to be careful about over-promising and we should not also be over-pessimistic".
Rajan is credited with being one of the few who had pointed out the problems in the global economy before the crisis hit the world.
He, however, said financial institutions, whose excesses are largely blamed for the global economic crisis, still have a proper place in the society as they facilitate economic activities.
"Finance provides useful economic activity. The financier is not simply a middleman taking profits and not providing everything useful. This image of financiers like that is spreading now, which I think is unfortunate and incorrect."
"Financiers should not either be overblown or repressed. There is a proper place for financiers," he said.
Rajan called for looking at finance as a lubricant as it facilitates. "On occasions, it also can empower.
"But typically to get strong growth, the sources of that growth lie elsewhere -- in entrepreneurship, in large-scale job creation and in sensible infrastructure projects. If there were no finances, any of these activities will become much more difficult."
Atiur Rahman, governor of the central bank of Bangladesh, said financial inclusion initiatives in the Saarc region deserve credit for the region's post-global output growth trend at nearly twice the rate of global output growth, with intraregional trade also growing much faster than the global trade growth.