Rail minister's brother found dead in lake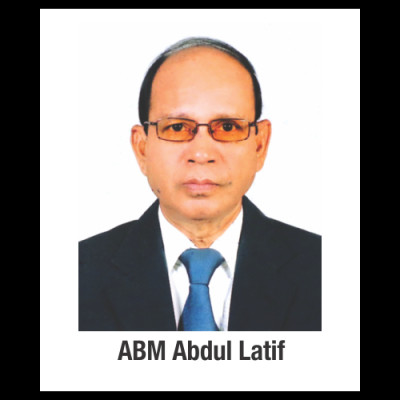 The body of ABM Abdul Latif, elder brother of Railways Minister Mujibul Haque, was found floating in the capital's Dhanmondi Lake yesterday.
Family members said Latif was traceless since he went out of his home for a walk around 9:00pm on Saturday.
Lake visitors saw the body floating near Shimanto Square around 11:00am and informed police of the matter.
Latif, 70, was a former additional secretary of the industries ministry.
The body was handed over to his family without an autopsy, said Abu Bakar Siddique, OC of Dhanmondi Police Station.
His family members did not raise any allegation against anyone in connection with the death, he added.
Talking to The Daily Star, Latif's son Salman Latif said they believe his father died a natural death.
A police official of Dhanmondi Zone, preferring anonymity, said Latif might have fallen into the lake when he went close to the water presumably to urinate.
Police found his trousers unzipped after recovering the body. Latif's forehead bore marks of scratches, the official added.
His cell phone was missing, family members said, adding that Latif was diabetic and used to go to the park surrounding the lake every evening for a walk.
But he went out of home late that day, they said.
Latif retired in 2002, and had been living in a flat on the second floor of a six-storey building in the area.
Security guard Mohammad Mostafa said he saw Latif going out of the building around 9:00pm.
"Later madam [Latif's wife] came to me around 10:00pm and asked whether I had seen him," he added.
The family members could not trace his whereabouts throughout the night and lodged a general diary with Dhanmondi police in the morning.