PM pins hope on technology to check graft
Opens 125 upazila ICT training centres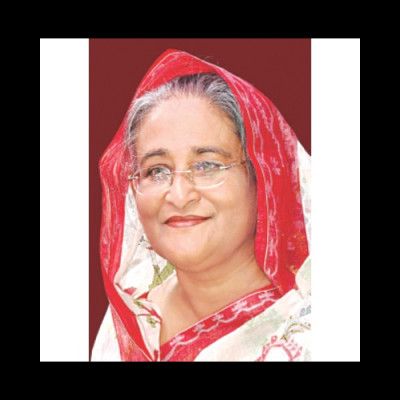 Prime Minister Sheikh Hasina yesterday said it would be easier to free the society from corruption by making the best use of technology.
She was inaugurating the upazila ICT training and resource centres (UITRCEs) in 125 selected upazilas through video conference from her office.
Technology will make it easy for the government to implement development projects promptly, strengthen monitoring and expedite the pace of development in the country, said the PM.
The government with support from Korean Exim Bank implemented the project involving Tk 403 crore. Another 160 UITRCEs will be set up under the project in phases.
Hasina said the country's education system would fully be based on ICT. The government will set up a UITRCE in every upazila to provide training to all teachers on ICT so that they can teach their students in the classroom, she added.
She termed the inauguration of the UITRCEs a milestone in the history of the country's education system. She mentioned that her government also set up 5,275 union digital centres. Besides, 8,000 post offices will be turned into digital centres in phases.
The PM said the main aim of her government is to ensure balanced development of the country and eradicate poverty through education.
"The aim of our government is to reduce the income inequality between the rich and the poor…. We want to develop the country where people would get a better life. Without education, we can't eliminate poverty from the country."
The UITRCEs, the premier said, will be turned into full-fledged ICT training labs which would speed up the ICT training for the teachers and students at primary and post-primary level institutions at the grassroots.
The UITRCEs will be utilised for ICT education of teachers, access to information for students, teachers, citizens, and the local Education Management Information System (EMIS) data centres.
Education Minister Nurul Islam Nahid and South Korean Ambassador to Bangladesh Ahn Seong-doo were present as special guests at the function.