WB to provide all the support for Rohingyas
Visiting WB officials tell PM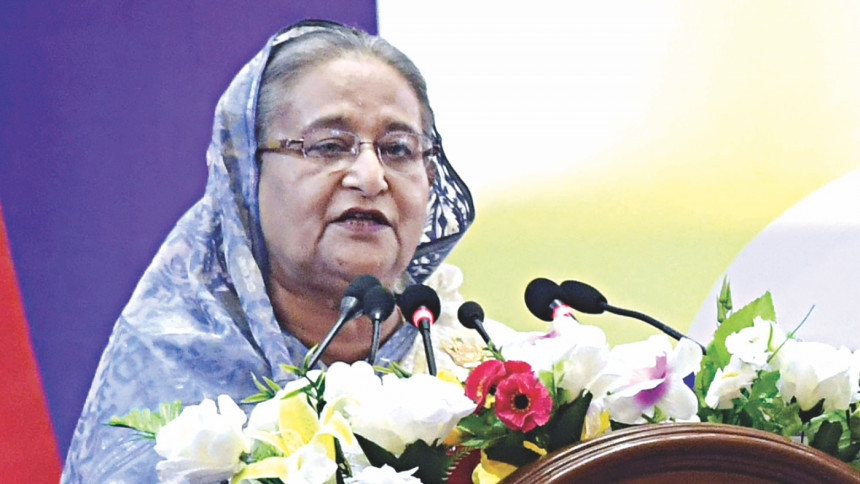 The visiting executive directors of the World Bank Group yesterday said that they would provide all sorts of support for displaced Rohingyas living in Bangladesh.
Highly appreciating the incredible development that Bangladesh achieved in the last one decade, they also said they would continue support for the country's further progress.
The WB officials said they witnessed "incredible development" in Bangladesh and the country is much ahead in all social indices than other countries in South Asia.
They made the remarks when they met Prime Minister Sheikh Hasina at her official residence Gono Bhaban.
PM's Press Secretary Ihsanul Karim briefed reporters after the meeting.
The WB officials expressed satisfaction and praised the Bangladesh government for properly implementing its development policies as well as projects funded by the bank.
They said they were highly pleased to see that the local people of Cox's Bazar opened the door to accommodate and help the forcibly-displaced Rohingyas.
The prime minister said the policy of the government and Awami League is to ensure that people living in rural areas could enjoy the fruits of development.
After assuming power, she mentioned, her government had decided to ensure food security, healthcare, development of communication and energy sectors.
"That's why we have opened all these sectors to the private sector," she said.
Briefing the WB executive directors on the country's development in various socioeconomic sectors, Hasina said the poverty rate was 82 percent after the country's independence which now has come to down to 21 percent now.
She said the aim of Father of the Nation Bangabandhu Sheikh Mujibur Rahman was the emancipation of the common people.
The prime minister said the primary goal of her government is to materialise the dream of the Father of the Nation, and mentioned that it is improving rail, road, waterways and air communications of the country.
PM's adviser Dr Gowher Rizvi, State Minister for ICT Division Zunaid Ahmed Palak, Principal Secretary M Nojibur Rahman, SDG Affairs Principal Coordinator Abul Kalam Azad, ERD Secretary Monowar Ahmed and Finance Secretary Abdur Rouf Talukder were present at the meeting.
Earlier, World Bank Executive Director Aparna Subramani met the prime minister at the Gono Bhaban.