Two lots of Bangladesh origin drugs recalled in US
Manufacturer Beximco Pharma says it's linked to raw materials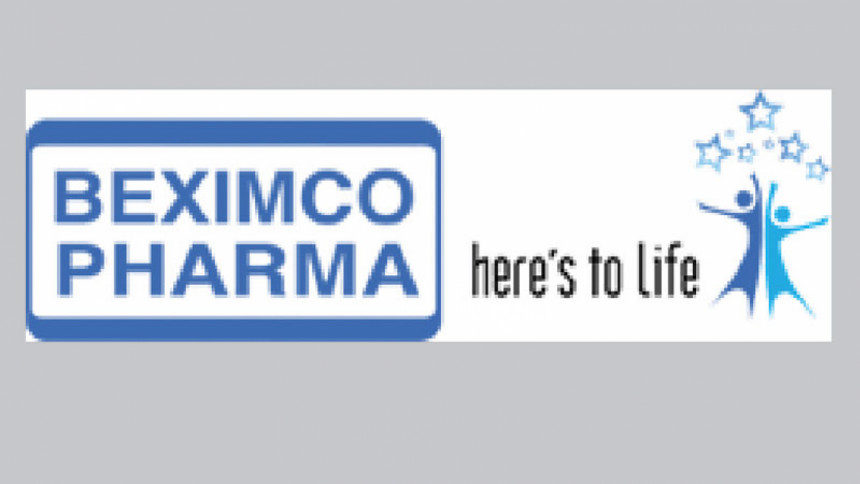 Two lots of a diabetes controlling drug of Bangladesh origin were recalled in the US last month for containing a compound that has the potential to cause cancer.
The drugs were manufactured by Beximco Pharmaceuticals in Bangladesh, to be marketed in USA by Bayshore Pharmaceuticals, LLC, located in the state of New Jersey.
On August 20, the Federal Drug Administration of United States announced that Bayshore is recalling two lots of the drug called Metformin Hydrochloride Extended-Release because the drugs contained a carcinogenic compound called NDMA.
"Bayshore was notified by the US Food and Drug Administration (US FDA) that one lot of Metformin Hydrochloride Extended-Release Tablets, USP 750 mg was tested and showed results for N-Nitrosodimethylamine (NDMA) levels in excess of the Acceptable Daily Intake Limit and recommended recall of the one tested lot," said the announcement.
"Bayshore has agreed to recall this lot, and out of an abundance of caution, the company has tested samples from eight lots of Metformin Hydrochloride Extended-Release Tablets manufactured using the same API [Active Pharmaceutical Ingredient] of the failed lot. Out of eight lots, one lot of Metformin Hydrochloride Extended-Release Tablets, USP 750 mg and one lot of Metformin Hydrochloride Extended-Release Tablets, USP 500 mg have showed NDMA levels in excess of the Acceptable Daily Intake Limit (ADI)," it added.
NDMA is classified as a probable human carcinogen based on results from laboratory tests, added the announcement.
FDA suggests that consuming up to 0.32 parts per million (ppm) of NDMA per day is safe. European Medicines Agency (EMA) however revised this limit to 0.030 ppm, and from 2021, this will be considered the new safe level.
Beximco Pharmaceuticals said NDMA came to be in their drug from an impurity in the raw material.
"Our scientists have confirmed that the problem is not related to our formulation or manufacturing process but highly likely to be linked to the API [the raw material] or its manufacturing process," said Rabbur Reza, chief operating officer of the company. "We source the API from a company called Wanbury Ltd in India. Perhaps the NDMA was formed during the purification process."
FDA explained in its "Control of Nitrosamine Impurities in Human Drugs: Guidance for Industry" report that NDMA is formed when reagents containing nitrites are used in the manufacturing process of compounds containing amines.
However, while the FDA came down on NDMA and Beximco recalled their products internationally, the Directorate General of Drug Administration is yet to make a decision about the local market, which contains 427 registered formations of Metformin Hydrochloride.
"After the FDA issued an alert about metformin, we collected samples from several companies and we are in the process of sending it to Singapore for testing. Once those results come back, we will be able to decide what to do with the local products," said Ayub Hossain, Director at DGDA.
"We do not have the capacity to test for NDMA domestically. Nobody tests for NDMA here," said Dr Akter Hossain, Deputy Director at Directorate General of Drug Administration (DGDA).
Reza said Beximco invested in testing facilities and has tested the local formations of Metformin Hydrochloride Extended Release, but found no anomalies and so have not recalled any drugs from the domestic market. However, he declined to share the test results with this newspaper.
"We will share the test results of our drugs with the relevant authority here should they ask," he said, and also claimed that the drugs recalled in the USA had a "marginally high level of NDM".
"In addition, only the 'extended-release' drug was recalled, because FDA did not give any alerts about the 'immediate-release' drug," said Reza
"We should test all drugs in the market, because metformin is a very popular drug for diabetes control. If NDMA is found, appropriate action can be taken," said S M Shafiuzzaman, secretary-general of Bangladesh Association of Pharmaceutical Industries. He informed that only one company makes the API of metformin hydrochloride domestically, while the rest import it from abroad.
Five Canadian pharmaceutical companies recalled certain metformin drugs as early as June this year. Meanwhile, in December 2019, European Medical Association concluded that metformin drugs in the European Union have not been affected with NDMA.
In November 2019, DGDA suspended production, distribution, sale and export of heartburn drug ranitidine following detection of NDMA in its raw materials.