Two accused of rapes killed in 'gunfights'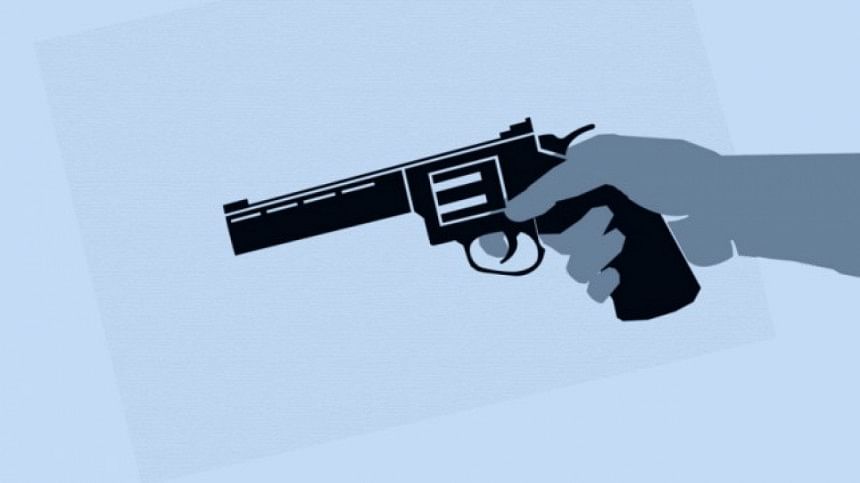 Two men accused in different gang rapes were killed in separate gunfights with Rab and police yesterday in Chattogram's Bashkhali upazila and Noakhali.
Both of them were the prime accused in two different rape cases, law enforcers said.
In Chattogram, the prime accused in a gang-raped case filed with Banshkhali police station, Md Abdul Mazid, 30, was killed in a gunfight with Rab-7 at early yesterday.
Rab claimed to have recovered firearms and bullets from the sport after the gunfight.
Mahmudul Hasan Mamun, assistant superintendent of police (ASP) of Rab-7's media wing, said the gunfight took place in Mia Bazar area at midnight after a patrol team went there to arrest the accused.
"Acting on tip-off, Rab personnel went to the area to arrest him but sensing the presence of law enforcers, the accused and his cohorts opened fire," he said, adding that Rab officials retaliated, triggering the gunfight.
After the gun battle ended, Mazid was found bullet-hit while his cohorts fled the scene.
Law enforcers rushed Mazid to the upazila health complex, where he was declared dead, the Rab official said.
According to Rab, Mazid and his men picked up a woman from the streets on April 7 and gang-raped her. Later, a case was lodged with Bashkhali Police Station in this regard.
In Noakhali, Mizanur Rahman, the main accused in a rape case of an adolescent girl who was arrested on Sunday evening, was killed early yesterday in an alleged gunfight in Noakhali's Senbagh upazila.
Abdul Baten Mridha, office in charge of Senbagh Police Station said, Mizan picked up a 15-years old worker of a bakery in Sonaimuri upazila while she was returning home in Kabirhat upazila on Saturday evening.
Along with two friends, Mizan took her to a rickshaw garage and raped her.
The girl filed a case on Sunday morning and police arrested him from Senbagh that evening.
At around 2:00am, police took him to Sonakandi area of the upazila to recover the illegal arms that Mizan confessed of having in his possessions.
When law enforcers arrived at the area, Mizan's cohorts opened fire on police and wounded Mizan.
He was rushed to Noakhali General Hospital, where doctors declared him dead.
Alamgir Hossain, police superintendent of Noakhali, said apart from the rape case, there are multiple cases against him of collecting illegal tolls and drug trading.