Smart driving licence jam to ease
New vendor starts delivering today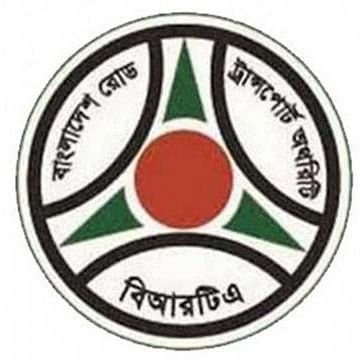 The bottleneck in distribution of smart driving licences is likely to ease as a new vendor of Bangladesh Road Transport Authority starts the distribution process today.
Chennai-based Madras Security Printers Ltd will begin by taking finger prints of the licence seekers in four districts and will start providing the cards in a few days, officials said.
After the four districts, finger prints would be taken at the seven divisional headquarters and then at the three BRTA offices in the capital, they added.
Over eight lakh licence seekers have already given their finger prints and done other formalities. But very few are getting the smart licence card due to supply shortages, sources said.
The licence seekers were provided with a temporary licence, but many, especially those willing to be enlisted with the BRTA as ride-hailing service providers, allege that they were facing problems with the interim licences.
BRTA Chairman Nur Mohammad Mazumder said the new vendor will start taking biometric data in Manikganj, Munshiganj, Narayanganj, and Gazipur today.
"It will start providing the smart cards in two to four days," he told The Daily Star yesterday. "The gridlock over getting a smart driving licence is going to be over gradually."
However, it may be more than a year before things become normal, sources said.
WHY THE BOTTLENECK?
BRTA in 2016 signed a contract with a vendor for getting 15 lakh cards in a five-year period. But the authority wanted to sign another contract for 5 lakh licences with the same vendor in 2019 due to a sharp rise in demand, officials said.
But the BRTA plan hit a wall when the cabinet committee on government purchase decided not to approve the proposal as the World Bank imposed sanctions on the vendor in connection with another project, they said.
The BRTA launched a tendering process to find a new vendor, but the distribution of smart cards went on a "very limited scale" due to a shortage of the cards. Meanwhile, application for driving licences kept piling up.
Finally, the BRTA signed a contract with Madras Security Printers Ltd to provide 40 lakh smart cards in five years. Although, the company started mobilising its equipment and employees, the pandemic caused some delays.
The previous vendor still has 30,000-40,000 smart cards to deliver by June this year, they said.
"Our failure to provide smart cards earned us a bad name," another BRTA official said, adding, "We hope the situation will improve now."
However, people willing to be enlisted with one particular ride-hailing company are facing problems, because they were not allowed to do that without a smart card, sources said.
Besides, transport owner and worker leaders have on several occasions slammed BRTA for its failure to provide the smart cards.