Rifat Murder Case: Court set to deliver verdict today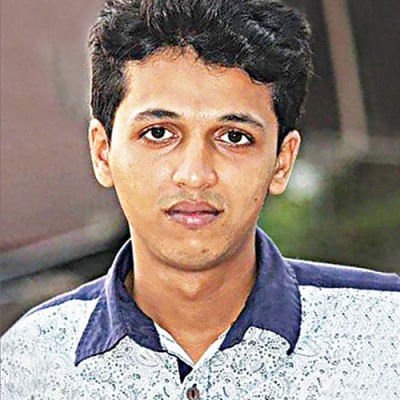 The verdict of Rifat Sharif murder case is set to be delivered today.
District and Sessions Judge of Barguna Md Asaduzzaman will read out the judgment against 10 accused, including the victim's wife Ayesha Siddika Minni, at 10:00am, said Bhuban Chandra Haldar, public prosecutor of the district. 
On September 16, the judge fixed today for delivering the verdict after closing arguments of the prosecution and defence.
Although 24 accused have been charge-sheeted in the case, 10 of them are adults. The verdict against the 10 accused will be delivered today.
Trial of the 14 other accused is going on in the Barguna Children's Court as they are juveniles.
Minni is in the custody of her lawyer Mahbubul Bari Aslam as per the orders of the Barguna district and sessions judge after her High Court bail expired.
Eight others Rakibul Hasan Rifat Faraji, Al Qayum alias Rabbi Akon, Mohaiminul Islam Sifat, Rezwan Ali Khan Hridoy alias Tiktak Hridoy, Md Hasan, Rafiul Islam Rabbi, Md Sagor and Kamrul Islam Simon are in Barguna jail. Another accused Musa is absconding.
According to court sources, 76 witnesses testified against the 10 accused. The prosecution and defence then placed their arguments in the court for and against the accused.
Rifat, 25, an internet service provider, was hacked by some youths in front of Barguna Government College in broad daylight on June 26 last year. Later, he died in Barishal Medical College Hospital.
On September 1 that year, police submitted separate charge sheets to the court, accusing 10 adults and 14 juveniles.
The Barguna District and Sessions Judge Court framed charges against the 10 accused in the murder case on January 1 this year.
The court started recording statements of witnesses against the accused on January 8.