No info on Khaleda going to the UK
Says foreign minister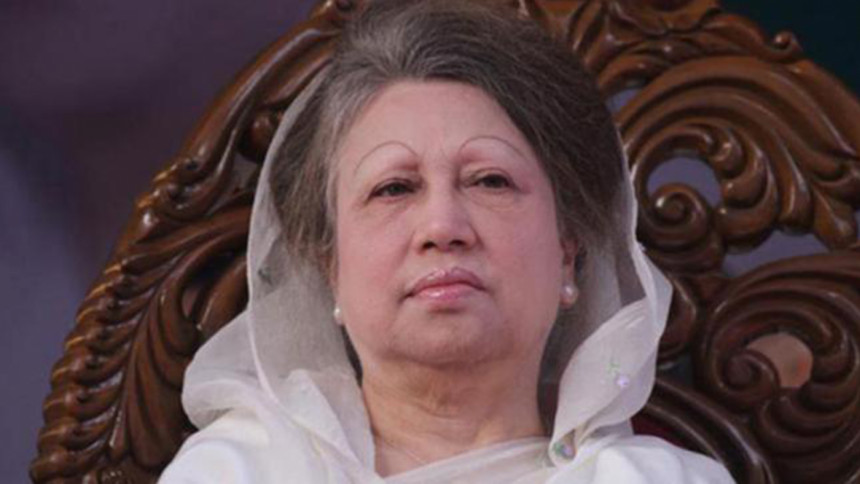 Foreign Minister AK Abdul Momen yesterday said his ministry has no information about whether Khaleda Zia is going to London.
"We have not received any such information yet… We have no information," he told reporters at a press briefing held at the ministry ahead of Prime Minister Sheikh Hasina's 3-day visit to Brunei from April 21-23.
Following media reports, there has been speculation in the political circle that
Khaleda might get released on parole in a couple of weeks and she would probably leave for London.
Quoting party insiders, recent media reports said Khaleda, who has been in jail for over 14 months, might leave for London any day before April 30, which is also the deadline for taking oath as MPs.
Six BNP leaders have been elected in the December 30 general election.
BNP Secretary General Fakhrul Islam Alamgir on April 15 told this newspaper that speculation about the BNP chairperson's parole "is all gossip. I do not know anything about parole."
Khaleda has been in jail since a special court awarded her five years in prison in the Zia Orphanage Trust graft case.
The High Court later extended her jail term to 10 years in the case. She was also convicted in the Zia Charitable Trust graft case and handed a seven-year jail term.
She is currently admitted to the Bangabandhu Sheikh Mujib Medical University hospital.