Illegal Migration Bid: 16 Rohingyas held in Teknaf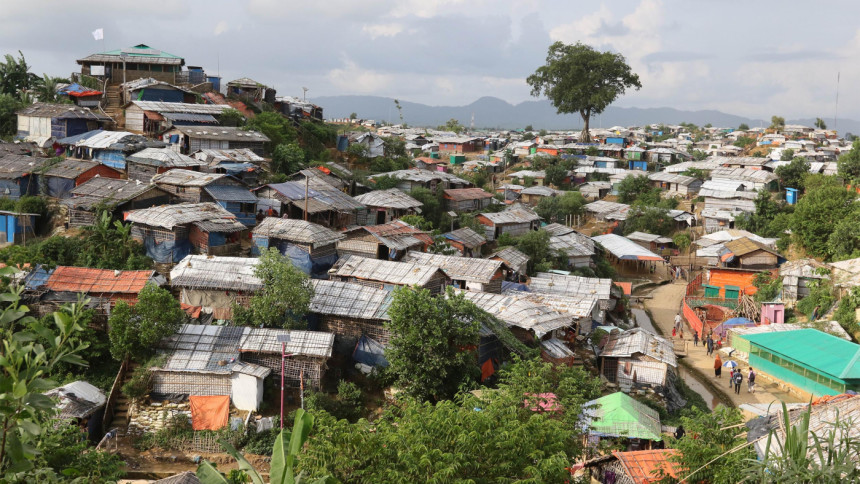 Members of the coast guard detained 16 Rohingyas from Habirchhara in Teknaf upazila when they were trying to go to Malaysia on a fishing trawler on Saturday night.
The detainees, including 10 women and two children, are residents of Rohingya camps in Cox's Bazar. They had reached Bangladesh from Myanmar around two years ago, said Bangladesh Coast Guard officials.
The detainees are: Taslima Akhter, 18, Sanwara Begum, 28, Shahela Parvin, 7, Shah Noor, 40, Samuda Bibi, 8, Sanjida Begum, 33, Nazir Ahmed, 28, Md Atiq, 23, Johura Begum, 18, Imran Hossain, 22, Noor Ayesha, 18, Parvin Akhter, 18, Jaheda Begum, 40, Umme Jamila, 16, Fatema Begum, 18, and Noor Hossain, 37.
Around 8:00pm on Saturday, locals intercepted the Rohingyas when they noticed them trying to board a trawler.
On information, members of the coast guard went to the spot and detained them, said Lt Sohel Rana, station commander of Teknaf coast guard.
During primary interrogation, the detainees admitted that they were heading for Malaysia with the help of brokers. They also named some of the brokers. They were handed over to Teknaf Police Station yesterday, said the coast guard official.
Contacted, Pradip Kumar Das, officer-in-charge of Teknaf Police Station, said the detainees were sent back to the Rohingya camps. Police were trying to identify the brokers.