Govt withdraws import duty on dengue test kits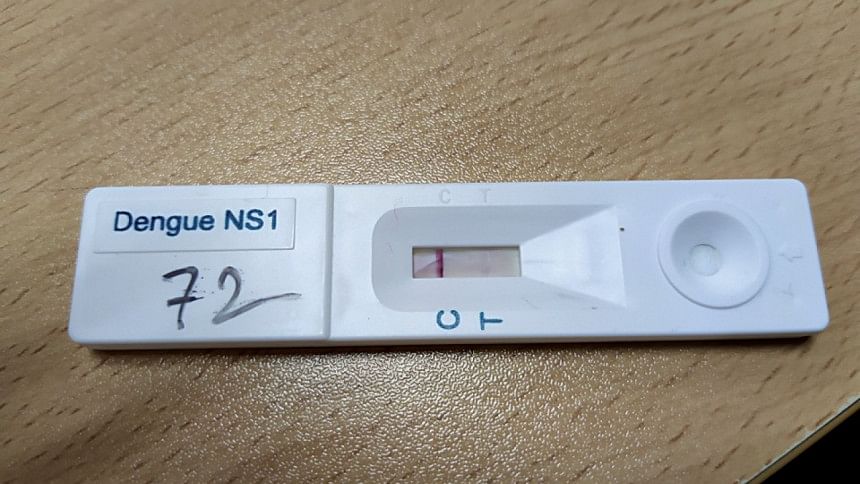 The National Board of Revenue has withdrawn import duty, value-added tax, advance tax and advance income tax on dengue test kits, dengue test reagents and test kits for platelet and plasma.
This will remain effective until October 31, said a NBR press release yesterday. 
On the government's instructions, the NBR made the decision so that people's treatment cost reduces, the release said. 
The decision comes at a time when the country is grappling with a record number of dengue cases. Hospitals, clinics and diagnostic centres are facing a short supply of kits needed to detect the disease at an early stage.
The Directorate General of Drug Administration (DGDA) will fix how many kits can an organisation import and monitor their quality, the release added.
The organisations which will import the kits following the DGDA's decision will enjoy the duty benefits. 
Before withdrawing the duty, tax on the three items ranged between 5 and 31 percent, according to the NBR.
The kits are needed to do NS1 antigen test (nonstructural protein 1). Introduced in 2006, the kits allow rapid detection on the first day of fever, before antibodies appear some five or more days later.
It takes only 15 minutes to get the blood test result.