Faraaz Hossain Courage Award ceremony today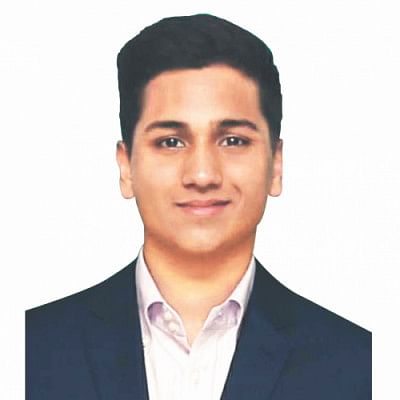 The Faraaz Hossain Courage Award-2019 will be given at a programme in the city's Radisson Blu Water Garden Hotel today.
PepsiCo Global has been giving the award since 2016 to recognise acts of exceptional courage by individuals setting examples of empathy for friends and colleagues.
At the programme slated to start at 6:00pm, the winner will be handed $10,000 and a certificate as award.  A jury board comprising dignitaries of the country selected the winner.
Sir Fazle Hasan Abed
heads the jury board. The other members are Prof Abdullah Abu Sayeed, singer Rezwana Chowdhury Bonya, MCCI President Nihad Kabir, Standard Chartered Bank CEO Naser Ezaz Bijoy, American International School teacher Sabahat Jahan, PepsiCo Bangladesh Country Manager Debasish Deb and Faraaz's grandfather Latifur Rahman, chairman of Transcom Group.
Faraaz Ayaaz Hossain refused to desert his friends and was brutally killed by terrorists during the terror attack at the Holey Artisan Bakery in Gulshan on July 1, 2016.
In recognition of such acts of courage, PepsiCo Global decided to launch the annual Faraaz Hossain Courage Award in 2016 by setting up a fund of $200,000. This will support a $10,000 prize to be awarded annually for the next 20 years.
In an announcement ahead of the award ceremony, PepsiCo Global said Faraaz has set an example by sacrificing his life for friendship and stood against injustice with firm determination. The purpose of giving the award is to encourage the spirit of bravery among the Bangladeshi youth and invoke acts of bravery.
Md Miraz Sarder, who caught one of the attackers of Madaripur college teacher Ripon Chakraborty red-handed, was given the first "Faraaz Hossain Courage Award 2016".
Khondaker Abu Talha, a Daffodil University student who heroically gave his life trying to save a victim from muggers in Dhaka, was given "Faraaz Hossain Courage Award 2017".