Crimes Against Rohingyas: ICC seeks to start probe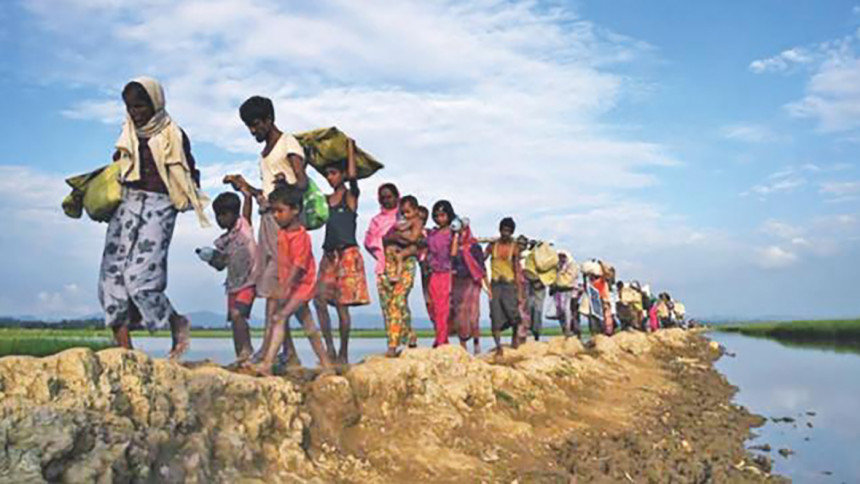 The prosecutor of International Criminal Court yesterday requested the judges to authorise an investigation into alleged crimes against humanity and persecution against the Rohingyas.
In a request to the judges, ICC Prosecutor Fatou Bensouda said the requested authorisation to investigate the situation covers the period between October 9, 2016 and the recent waves of violence in Rakhine State in Myanmar.
The request follows a thorough preliminary examination by her office which concluded that the legal conditions required under the Rome Statute to open an investigation have been met, according to an ICC statement.
The progress in the ICC comes when Myanmar security forces and insurgents are accused of committing human rights violations against civilians in restive western states that may amount to fresh war crimes.
On the April 9 last year, the ICC prosecutor filed a request with the court's judges for a legal ruling on the question of jurisdiction over the alleged deportation of the Rohingya people from Myanmar to Bangladesh.
The second phase of the preliminary examination of this situation started last September, following the judges' ruling in response to that request, which confirmed that the Court may assert jurisdiction pursuant to article 12(2)(a) of the Statute, "if at least one element of a crime within the jurisdiction of the Court or part of such a crime is committed on the territory of a State Party to the Statute."
The prosecutor has determined that there is a reasonable basis to believe that at least 700,000 Rohingyas were deported from Myanmar to Bangladesh through a range of coercive acts and that great suffering or serious injury has been inflicted on the Rohingya through violating their right to return to their state of origin.
She said although the coercive acts forcing the Rohingya population to flee took place on the territory of Myanmar, the victims crossed the border -- an essential element for the crime of deportation -- by entering into Bangladesh. 
Fatou said as Myanmar is not a State Party to the Rome Statute, but Bangladesh is, it is important to bear in mind that the authorisation to investigate, if granted by the judges, would not extend to all crimes potentially committed in Myanmar, but will focus on crimes allegedly committed in part on the territory of Bangladesh.
Investigating deportation will, however, mean taking a close look at the alleged violence that left the Rohingyas with no choice but to flee Myanmar.
Fatou has determined that there are no substantial reasons to believe that the opening of an investigation would not serve the interests of justice, taking into account the gravity of the crimes and the interests of victims.