Court orders ACC to seize PK Halder's flats, land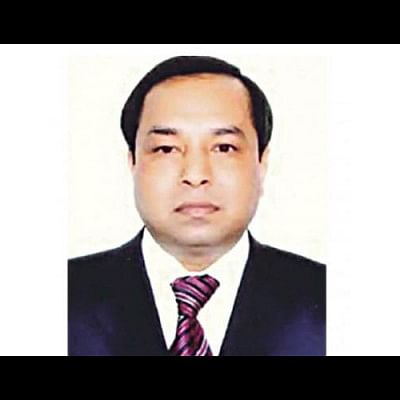 A Dhaka court yesterday ordered the Anti-Corruption Commission (ACC) to confiscate two flats and six acres of immovable properties of Proshanta Kumar Halder alias PK Halder in a money laundering case.
The flats are located in the capital's Dhanmondi area and properties are at Rupganj in Narayanganj, ACC Public Prosecutor Mahmud Hossain Jahangir confirmed to The Daily Star.
Judge KM Emrul Kayesh of the Senior Special Judge's Court of Dhaka passed the order after ACC Deputy Director Mohammad Salahuddin, who is also the investigation officer of the case, submitted an application.
On January 8 this year, the anti-graft body filed a case against PK Halder on charges of illegally amassing wealth worth Tk 275 crore and money laundering.
Earlier, the High Court ordered the ACC to submit the progress report of the investigation into the money laundering case against PK Halder and the steps taken for arresting him and bringing him back by January 3 next year.
PK Halder is the former managing director of NRB Global Bank and Reliance Finance.
The court also allowed Uzzal Kumar Nandi, a former colleague of PK Halder, and Halder's cousin Amitabh Adhikary to submit their statements before this court by January 3 in connection with the allegations against them of assisting PK Halder in embezzling a huge amount of public money.
Earlier, ACC lawyer Khurshid Alam Khan told the HC bench that the Senior Special Judge's Court of Dhaka on November 25 issued an arrest warrant for PK Halder following an application from the ACC and that the court sent the order of arrest warrant to the Interpol through the home ministry to arrest him.
The lawyer added that the authorities concerned confiscated 53 bank accounts and immovable properties worth Tk 43 crore of PK Halder.
According to Canadian media reports, PK Halder is now staying in Toronto. He is director of P&L Hal Holding Inc, a Canadian corporation.
In an investigation, the central bank found that Tk 1,596 crore was transferred from International Leasing and Financial Services (ILFSL) in violation of the rules through 48 accounts of various organisations related to the directors and shareholders of the firm, according to Bangladesh Bank officials.
PK Halder came to the limelight during the anti-casino drives last year.
The ACC opened investigation into the involvement of 43 people, including PK Halder, in the illegal casino business.
The government issued a travel ban on him on October 3 last year. But he managed to flee the country..tb_button {padding:1px;cursor:pointer;border-right: 1px solid #8b8b8b;border-left: 1px solid #FFF;border-bottom: 1px solid #fff;}.tb_button.hover {borer:2px outset #def; background-color: #f8f8f8 !important;}.ws_toolbar {z-index:100000} .ws_toolbar .ws_tb_btn {cursor:pointer;border:1px solid #555;padding:3px}   .tb_highlight{background-color:yellow} .tb_hide {visibility:hidden} .ws_toolbar img {padding:2px;margin:0px}