Bullet-hit body of Rohingya found at camp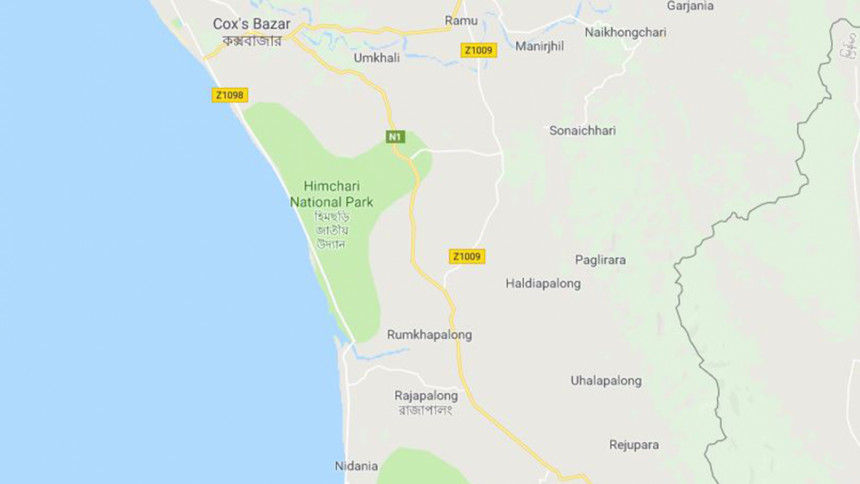 Police recovered the bullet-hit body of a suspected Rohingya robber from a refugee camp in Cox's Bazar's Teknaf upazila early yesterday.
The day before, the body of a Rohingya woman was recovered from another refugee camp in Ukhia upazila around 10:00pm.
In Teknaf, the bullet-hit body of Mohammad Abu Sayed Prokash, 35, known as "Dakat Sadek", was found near Nayapara Rohingya refugee camp, said Abdus Salam, sub-inspector of Nayapara Refugee Camp Police Outpost.
Police went to the spot after hearing gunshots from a hilly area nearby at night and recovered the body, he added.
Sadek was a resident of Nayapara camp.
Locals said murders, abductions and clashes have become frequent in the camps for the purpose of establishing supremacy after infamous Rohingya robber Nurul was killed in a gunfight. Most of the clashes are between Nurul's gang and its opponents, they added. 
Meanwhile in Ukhia, police recovered the body of Ayesha Begum, 18, from Balukhali refugee camp, said Mizanur Rahman, sub-inspector of Balukhali refugee camp Police Outpost.
The body bore injury marks, he added.
According to the victim's neighbours, Ayesha's husband Javed Hossain beat her to death, Mizanur said.
Both bodies were sent to Cox's Bazar General Hospital for autopsy.
Earlier on Sunday, a group of criminals shot Master Abdul Motaleb, 66, president of Rohingya Development Committee, at Leda refugee camp in Teknaf, around 10:00pm, SI Abdus Salam said, adding that Motaleb was undergoing treatment at Chittagong Medical College Hospital.
Motaleb is highly educated among the Rohingya community and a famous nationalist leader. He came to Bangladesh in 2012.